Derby Inquest Finds Students Unlawfully Killed In Borneo
20 October 2015, 12:55 | Updated: 30 March 2016, 13:50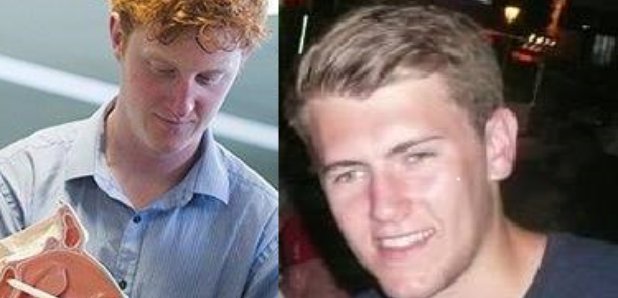 A man from Derbyshire and a fellow medical student who died after being stabbed in Borneo were unlawfully killed, a coroner has concluded.
Newcastle University students Aidan Brunger, from Kent, and Neil Dalton, from Ambergate in Derbyshire, were killed in the unprovoked attack in Kuching, Sarawak, on the island of Borneo in August last year.
The country's high court sentenced Zulkipli Abdullah, 23, to death for the murder in March.
An inquest into their deaths at Derby and South Derbyshire Coroner's Court heard evidence from pathologist Michael Biggs who said both 22-year-olds suffered ``sharp force injuries''.
Mr Brunger suffered a stab wound to the left side of the chest, while Mr Dalton was found to have two stab wounds to the chest and a further two to the back.
Senior coroner for Derby and Derbyshire Robert Hunter said: "Having listened to evidence from Mr Parr (a witness) and the knowledge of criminal proceedings, there's one verdict that I can return in respect of both Aidan Brunger and Neil Dalton and that is unlawful killing.
"There were great hopes for them as doctors. The light that they shine far outweighs the darkness that befell them on August 8. I know you will miss them terribly.''
In a joint statement made by the families of Mr Dalton and Mr Brunger, they said they were "satisfied'' with the conclusion.
They added: "Aidan and Neil were murdered in a random and totally unprovoked attack on the street as they walked home with other medical students.
"The loss of a child is utterly horrific and we still find it hard to believe we will never see our sons again.
"We will always miss Neil and Aidan terribly, and wonder what might have been if they were able to pursue their dream of being doctors and helping others.
"Our sons made us so proud of what they achieved in their too short lives, we loved them very much, and we always will.''