Four Arrested Over Nottinghamshire Racecourse Attack
30 September 2015, 07:10 | Updated: 30 March 2016, 13:50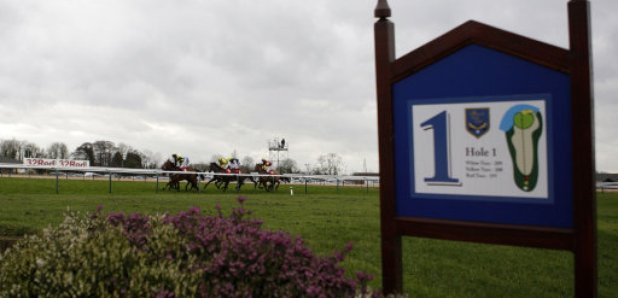 Four people have been arrested over an assault on jockey Aidan Coleman in the weighing room at a Nottinghamshire racecourse.
Coleman is said to have suffered ``minor injuries'' in the attack after the last race at Southwell racecourse, Nottinghamshire.
Two men and a woman have been arrested on suspicion of assault and criminal damage and a second woman arrested on suspicion of obstructing police.
Fellow rider Paul Moloney, who witnessed the incident, said: ``When I came into the weighing room after the last, there were these two blokes there.''
He told The Guardian that Coleman was ``shaken'' but not seriously injured and did not think he had been singled out deliberately.
``I don't think these guys knew anything much about racing,'' he said.
Coleman is reported to have sustained a bloody nose and chipped teeth.
A Nottinghamshire Police spokesman said: ``Four people have been arrested following an assault at Southwell racecourse this afternoon.
``Officers were called at 5.23pm to reports of a man being assaulted in the weighing room.
``They attended and arrested two men and one woman on suspicion of assault and criminal damage, and another woman for obstructing police.
``The victim sustained minor injuries.
``If you saw anything please call Nottinghamshire Police on 101, quoting incident 651 on the incident of September 29.''
The incident took place in the weighing room at 5.10pm on Tuesday after Coleman finished last on Sawwala during the final race.
Southwell stewards said two racegoers gained entry to the jockeys' changing room.
A stewards' report said: ``The stewards held an inquiry into the circumstances surrounding an incident which occurred after the last race in the jockeys' changing rooms after two members of the public gained access, and during which a jockey sustained minor injuries.
``They interviewed jockeys Aidan Coleman, Adam Pogson and Tom Scudamore, two of the jockeys' valets, a racecourse medical officer, the clerk of the Course and two members of the racecourse executive.
``Having heard their evidence, the stewards passed the matter to the BHA (British Horseracing Authority) for further consideration.''