Father Of Baby Killed In Langley Mill Fire Exclusively Speaks To Capital After Three Men Are Jailed
12 February 2016, 15:34 | Updated: 30 March 2016, 13:50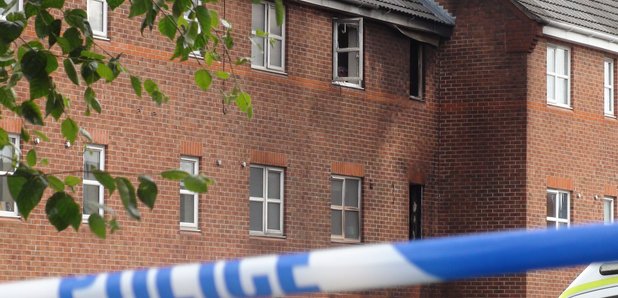 The dad of a 6 month old baby killed with her mum in a flat fire in Derbyshire has told Capital he wishes he'd have died too.
This afternoon three men have been jailed for more than 80 years for the murders of two teenagers and a baby in Langley Mill.
Amy Smith, her baby Ruby-Grace Gaunt and friend Ed Green all failed to make it out of the flats after the fire was deliberately started downstairs.
Peter Eyre has got a minimum of 32 years in prison for masterminding a fire in revenge for a stolen moped.

Anthony Eyre has 23 years and Simon Eyre 26 years in jail.
Speaking to Capital after the sentence, Shaun Gaunt , father of Ruby Grace, said the sentence wasn't enough:
Amy Smith's mother Melanie Hawkins also read a statement outside court after the sentences were announced: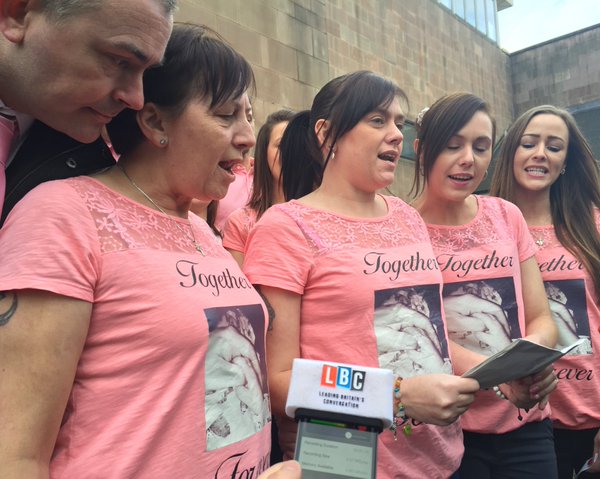 Jailing the three on Friday, Mrs Justice Sue Carr QC told the men they had carried out a targeted crime in which the victims died "in the most dreadful circumstances''.

She said: "It was a huge blaze of high intensity.

"It was a recipe for disaster. Many more could have died.

"But for the actions of neighbours more would have died.''

Mrs Justice Carr continued: "I am sure, on the jury's verdict and evidence in court, your intention was to kill.''

The inferno in North Street claimed the lives of 17-year-old Amy Smith, her baby daughter Ruby-Grace Gaunt and friend Edward Green, also 17.

Her partner and the baby's father 18-year-old Shaun Gaunt - in court for Friday's hearing - and another man were rescued from the flat in the early hours of June 21 last year.

Mr Gaunt had been the target of the attack after being involved in a dispute with the Eyres at the family home a few hours beforehand.

Mrs Justice Carr recounted the evidence of the survivors, who spoke of "trying unsuccessfully to unlock the front door, having difficulty breathing and seeing in the smoke, accompanied by panic and terror, screaming and shouting - Amy all the while holding her small baby.

"It must have been truly terrifying,'' she added.

During the trial, prosecutors said Peter Eyre had waited in the car, while his sons set the blaze using petrol poured or sprayed from a Lucozade bottle against the only exit.

CCTV showed the Eyres driving to carry out the attack, having first visited the scene to find out whether their target was there.

Peter Eyre, who the judge described as the "instigator'' of the attack, was given a minimum term of 32 years.

During mitigation, his barrister Shaun Smith described the fire as a "foolish revenge attack gone terribly wrong''.

Mr Eyre's sons Anthony and Simon were ordered to serve a minimum of 23 and 26 years respectively.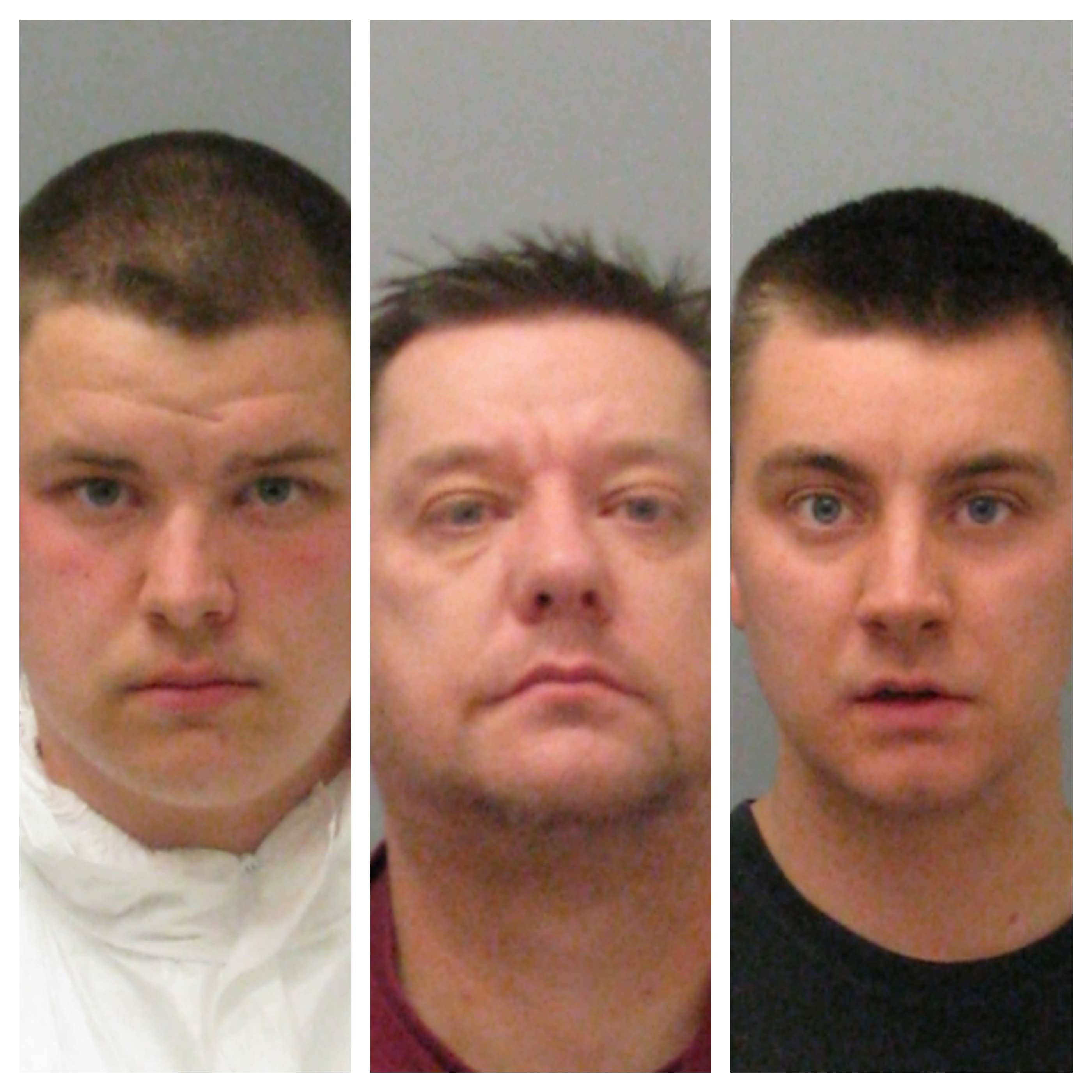 Sentencing Peter Eyre, the judge told him: "I am satisfied you were, as has been said already, the driver behind the events of that night both literally and metaphorically.

"While, rightly said, this is reflected in the jury's guilty verdicts it is nevertheless the case that you have repeatedly lied and tried to manipulate and bully your way out of your criminal responsibility going so far as to seek to lay all the blame on your sons and your sons alone.

"It is difficult to understand how a parent could act in such a way.''

She added: ``I am quite satisfied you were the author of the venture and used them (your sons) to satisfy your desire for vengeance and a sense of self importance.''

Turning to his son, Anthony Eyre - who had admitted manslaughter before the trial, the judge told him: "You, unlike them, chose to tell the truth as to your criminal involvement, at least in part.''

To Simon Eyre, who had denied any involvement in the crimes, the judge said: "You too had the opportunity not to engage in or participate in the plan as you did.''

All three will have the 231 days they have already served on remand taken off their minimum terms.

Outside court, Ms Smith's mother Melanie Hawkins said: "The sentences that Peter, Simon and Anthony have received is nothing compared to what our girls will have suffered that morning.

"We are the ones living the life-long sentence, not them.''

Detective Superintendent Kate Meynell said: "It's always been the police case this was a deliberate act with the intention to kill Shaun Gaunt, and tragically three people have lost their lives.''