Fake Spiritual Healer In Leicestershire Jailed For 9 Years
19 February 2015, 18:23 | Updated: 30 March 2016, 13:50
A man who conned women out of up to half a million pounds after pretending to be a Spiritual Healer in Leicestershire has been jailed.
Mohammed Umar Ashrafi, from Milton Keynes has been found guilty of 15 counts of fraud and one count of blackmail after a trial at Leicester Crown Court.
The 50-year-old was sentenced to a total of nine years in prison.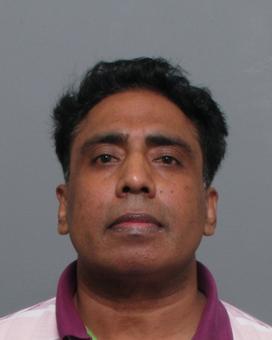 The investigation started in April 2014 after a victim told police how Ashrafi had posed as Kamal Ji, a devotee of Sai Baba, and claimed he could rid them of their problems.
When police dug further they found a number of victims were found to have been duped by Ashrafi after they enlisted his services too and handed over large amounts of cash.
Detective Inspector Mark Hopkins said: "This was a complex investigation which took officers across the country and resulted in more than 150 statements being taken and numerous interviews being conducted.
"It was extremely difficult for the victims to come forward and report what had happened to them, this conviction is a testament to their courage and determination and also the investigating officer's commitment in ensuring that Ashrafi answered to his crimes.
"Ashrafi played on the victims insecurities and gained their trust before duping them out of large amounts of money, the true value of his offences is not known but it's believed it may have exceeded half a million pounds.
"There is a strong possibility that there may be other victims of Ashrafi's crimes, if you have concerns that you too may have been a victim of fraud or may have been visited in similar circumstances then please come forward."
One victim who was conned out of more than £60,000 by Ashrafi, said: "Words can't describe how this incident has made me feel, the whole ordeal has completely taken over and destroyed my life.
"Ashrafi came into my life when I was suffering from ill-health and took advantage of my vulnerability. When I look back now I feel intimidated and abused, the way he manipulated me and my family with such ease, makes me feel sick.
"I am pleased that he has been convicted for these callous crimes but his sentence will never be enough for the torment he has put me, my family and all the victims through."