Drug Dealers Targeting Customers With Business Cards
16 November 2017, 07:06 | Updated: 16 November 2017, 07:36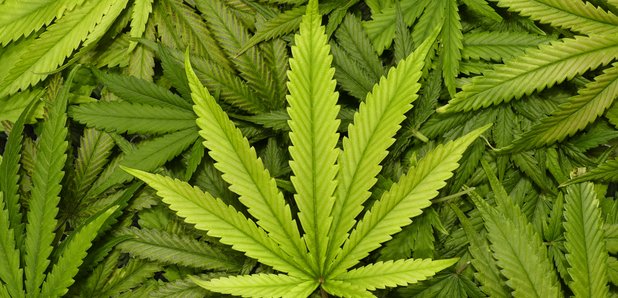 Police are calling on people to hand in business cards advertising drugs as Capital found they're being used to target new customers in Nottingham.
In an undercover phone call, Capital was offered cannabis by one dealer delivered within 30 minutes to wherever in the city.
Drugs recovery support workers in the city have told us they have seen a number of cards advertising in this way in the last three years, and in particular since the sale of legal highs were banned.
Neil Brooks works with Nottingham Recovery Network and says it's happened as shops have had to stop selling substances. He told Capital: "It just shocked me, the cheek of it really that they'll put their number out there and blatently advertise the illegal activity you're doing. It was at the time when legal highs could be sold in shops, so I guess they thought why not offer a delivery service.
"It's legitimising drug taking and making it seem normal. It's not like you're meeting someone in a seedy side street to do a deal. It's a business card, then you order it and then a transaction's done."
Neil says they see the cards increasingly during the time as new university students move to the city, and he thinks it's down to drug dealers wanting to corner a section of the market. He added: "They keep the lines open on their mobiles for a short period of time, and then dump the number so they can not be caught. But even then the contact's been made with the potential customer."
Neil Brooks from Nottingham Recovery Network has been finding drug dealer business cards for the last few years #CapitalReports pic.twitter.com/hoFVWUGao9

— CapitalEastMids News (@CapitalEMNews) November 16, 2017
Nottinghamshire Police have admitted street and online dealing has increased since legal highs were banned.
Neighborhood Inspector Ruby Burrow said: "We are working closely with partners in the city to curb the supply of drugs, support vulnerable users and encourage healthier lifestyle choices.

"We conduct regular high visibility and plain clothed operations in the city, which have proven to be very successful in targeting drug dealing of this type.
"We are committed to supporting our communities and keeping people safe.

"The police, working in close collaboration with other organisations, offer signposting to services that can provide help and support to users who wish to address any dependences they may have.
"Action will always be taken against those who are found to be supplying illegal substances.

"I would encourage anyone that comes across any 'business cards' relating to the supply of drugs to hand them in at their nearest police station, Neighborhood Policing Team or any officer on patrol.
Our findings were put to the Labour MP for Gedling, Vernon Coaker, who also worked as a Drugs Policy Minister during Tony Blair's government. He has told Capital our findings have led him to question the government now on how they are helping police deal with the problem.
He said: "My understanding is that young people are actually being targeted by drug dealers in this way. The problem here are not governments trying to do the right thing, or young people being exploited. It's the criminals and we need to support the police in taking them on, and letting them know they can't do what they want.
"It's a problem locally but also appears this is a broader problem and we need to recognise and work together to stamp this out as soon as we can. With this coming to light, I've tabled questions to the government, asking what their assessment is of the problem, how widespread it actually is, what the police can do about it, and how we can work together to tackle that problem."