Drivers Could Face Fines In Nottingham Cleaner Air Plan
10 August 2018, 08:37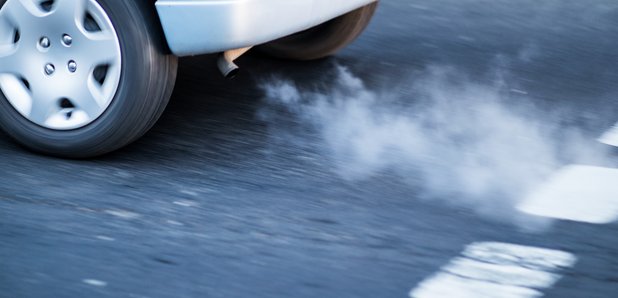 Drivers could soon be fined if they don't turn off their engines when they wait outside places like schools or shops in Nottingham.
It is one idea to improve lower pollution levels in the city, after the government ordered Nottingham city council to look at how to reduce harmful levels.
A 'clean air zone', which would work much like London's Congestion Zone, had been rejected, as the city council says it will meet air quality targets by 2020.
Other projects including the retrofitting of buses with clean exhaust technology, requiring every taxi to meet higher emissions standards by 2020, and the council replacing its heavy vehicles - such as bin lorries - with electric vehicles, are expected to contribute to falling levels of air pollution.
Councillor Sally Longford, Portfolio Holder for Energy and Environment, said: "We may not always be able to see it, but air pollution is a very real issue that is having serious, long-term effects on our health.

"As well as respiratory problems, it can contribute to the onset of heart disease and cancer. Children and older people, and those with heart and lung conditions, are particularly vulnerable to its effects.

"The City Council has a strong track record in improving air quality, having made significant investment to improve public transport, including the tram network, and electric and gas-powered bus fleets, supported by the Workplace Parking Levy.

"We're also promoting the use of cleaner vehicles through a range of projects, and have invested heavily in the city's cycle network.

"It's thanks to this that regular air monitoring has shown falling levels of air pollution, and more projects already under way will bring this down further - enough to meet the targets set by the Government and enough that it is no longer necessary to introduce a Clean Air Zone.

"That said, we don't want to rest on our laurels, and there is more we can do. In a survey earlier this year, 88 per cent of respondents said reducing air pollution should be a priority for the council. Further proposals are included in the consultation, and I'd encourage anyone with an interest to take part. We want to hear from residents, businesses and people who don't live here but come to Nottingham for work or to visit."
A consultation on the plans has started for people to have their say, and runs until Monday 10 September.