Driver Jailed For Killing Leicestershire Teenager In High Speed Crash
4 May 2017, 16:30 | Updated: 4 May 2017, 18:22
A man's been jailed for killing a 17-year-old from Leicestershire crashing into his scooter and knocking him into the path of a lorry.
Kenneth Wallace, who's 53 and from Cambridgeshire, hit Calum Warrilow on the A1 in Lincolnshire in September.
In the lead up to the collision Wallace overtook a lorry at around 99mph. Wallace then overtook a car before knocking Calum from his Scooter. This collision left Calum helpless in the carriageway. He was seen to initially brake, before speeding away. Tragically moments later the lorry reached the scene of the collision and was unable to avoid running over Calum, and killing him as he did so.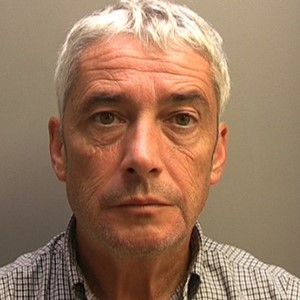 In an interview with officers Wallace admitted he'd been using his phone in the lead up to the crash
Less than 3km north of the collision site is a speed camera (near the Downtown store). Wallace activated this camera fleeing the scene of his crime. A detailed scene examination took place and a small piece of plastic was located near to Calum's scooter.
The following day police located Wallace and the Mercedes Benz on the A43 in Northamptonshire. Wallace was arrested and his car seized. An examination of the car's nearside wing mirror showed it was damaged and the small piece of plastic found at the scene was an exact mechanical fit with a component within the wing mirror.
Police Call Wallace's Actions "Morally Reprehensible"
Simon Heads, Head of the Serious Collision Investigation Unit for East Midlands Operational Support Services, said:
"This is an extremely sad case in which a young man has lost his life. Wallace accepts that he was driving erratically, in a poor emotional state and using his mobile phone. This resulted in Calum being knocked from his vehicle, putting him in extreme danger. The defendant's decision not to stop and aid Calum on the ground is morally reprehensible. I would like to thank the motorists that did stop at the scene and did the right thing – their information helped us bring this man to justice quicker.
"Whilst nothing can bring Calum back, I hope this sentence helps his family to feel some sense of justice and over time provides them some comfort. This case should send out a strong message to anyone who continues to use their mobile phones despite the harsher penalties for doing so. It is also a reminder not to get behind a wheel when your mental state is overwhelming. Please be responsible – we do not want this happening to someone else's son."
Calum's Mum: "It Still Doesn't Feel Real"
Calum's mother Kerry Dowers said:
"I knew something wasn't right that night. Calum was normally home with us by 11.30pm but even before this I felt something wasn't right. Around 1am we had a knock at the door and my heart just sank - I've felt lost and empty ever since and it hasn't got any easier for us.
"My son Calum was an exceptionally kind and considerate young man and I was incredibly proud of him. He was the type of person that would always look out for others and he decided that he would put this to use by pursuing a career in the RAF as a medic. He was too young to enlist for this but it was his aspiration and was studying hard to make this a reality alongside working at a garden centre. He kept himself fit and active with kickboxing that he went to with his stepfather Dave and had a real passion for music too. Drake was his favourite artist and he'd always be listening to him in his room.
"He also brought a great sense of humour to our family and I know he loved us all as much as we loved him. His stepfather, his sister Kia, half brother's Sean and Danny and his half sister Lili-Maye and I miss him dearly and there isn't a day that goes by that we don't think about Calum. My son also adored his girlfriend Chloe who he spent a lot of his free time with and he had very close friends in another Chloe and Conner.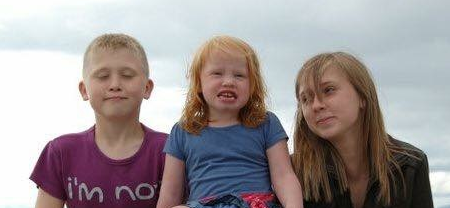 "This still doesn't feel like it is really happening to us, but we do want to see justice for Calum who shouldn't have been taken away from us. Calum you were the best son I could have hoped for, truly missed by all and we will always love you."