Driver Dashcam Appeal In Search For Missing Leicester Man
19 November 2018, 08:46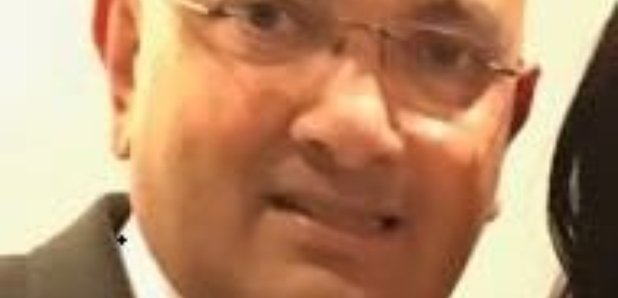 More than a week since a 48-year-old man went missing in Leicester, police searching for him are asking for drivers with dashcams to help them in their search.
Paresh Patel's family say they are extremely concerned about his welfare.
After leaving his home in the Melton area of the city around 9pm on Saturday 10 November, Paresh was captured on CCTV walking along Belgrave Road twenty minutes later.
Following extensive CCTV enquiries Paresh has been seen to continue towards Belgrave Circle and officers are now asking for dashcam footage from anyone who was driving in this area between 9pm and 10pm that night.
Inspector Rich Lane has made a direct appeal to the public to help find Paresh but is specifically urging taxi drivers or people travelling in the area of Belgrave Circle, Abbey Park Road and Dysart Way, around the time of Paresh's disappearance to make contact.
He said: "We are still trying to piece together Paresh's movements on the night he went missing and where he has gone subsequently and would continue to encourage anyone who has information to come forward.
"Having continued to review CCTV throughout this week it appears Paresh had made his way to Belgrave Circle just a few minutes after the initial CCTV showing him on Belgrave Road. We are working extremely hard to try and establish where Paresh is and dashcam footage from this area around the time he was last seen could prove vital."
Paresh is described as having light brown skin, is around 5ft 5ins tall and of medium build. He is bald headed, wears glasses and has a distinctive red-coloured tattoo on his upper right arm depicting the sacred Hindu symbol, Om.
At the time he was last seen he was wearing a navy blue coat, a grey jumper, blue jeans, brown shoes and a brown flat cap.
Alongside reviewing CCTV in the area officers have been conducting house-to-house enquiries and detailed searches have been carried out in an area of Belgrave Road and in Abbey Park.
Hundreds of leaflets have also been handed out to residents and businesses in the area.
Paresh's wife, Kalpana Patel has also made a direct appeal to her husband to contact his family or the police.