Doctor Struck Off Over Death Of Leicester Boy Wins Her Appeal
13 August 2018, 16:26 | Updated: 13 August 2018, 18:10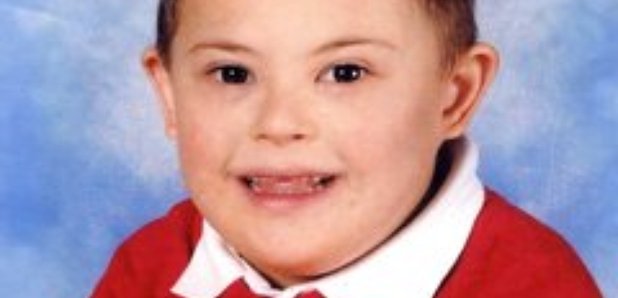 Dr Hadiza Bawa-Garba who was convicted of gross negligence manslaughter over Jack Adcock's death, has won her appeal over the decision to strike her off
Dr Hadiza Bawa-Garba, who was convicted of gross negligence manslaughter after the death of six-year-old Jack Adcock in Leicester , has won her appeal over the decision to strike her off.
The paediatrician fought a decision made in January by two High Court judges to substitute erasure for the lesser sanction of a year's suspension imposed by the Medical Practitioners Tribunal (MPT) in June last year.
Their ruling followed a successful appeal by the General Medical Council (GMC), which argued that suspension was "not sufficient" to protect the public or maintain public confidence in the medical profession.
Jack, from Glen Parva, Leicestershire - who had Down's Syndrome and a heart condition - died at Leicester Royal Infirmary in 2011 after he developed sepsis.
After a 2015 trial at Nottingham Crown Court, Dr Bawa-Garba was sentenced to two years in prison suspended for two years.
The sentencing judge said that neither she nor a nurse who was on duty at the time "gave Jack the priority which this very sick boy deserved".
Dr Bawa-Garba's counsel, James Laddie QC, told the Court of Appeal that the MPT's decision was "humane and balanced".
He said: "The MPT concluded that suspension was an appropriate sanction which was necessary in the public interest.
"That conclusion was within its margin of judgment and was rational. Indeed the MPT's conclusion was correct.
But Ivan Hare QC, for the GMC, said the High Court had regard to the individual circumstances of the case and its reasoning was straightforward and correct.
The MPT had undermined the Fitness to Practise Rules and the jury's verdict by reaching its own conclusion on Dr Bawa-Garba's individual culpability by reference to systemic failings and the failings of others, he added.
Unanimously allowing the appeal on Monday, the Lord Chief Justice Lord Burnett, the Master of the Rolls Sir Terence Etherton and Lady Justice Rafferty said that Dr Bawa-Garba's name should be restored to the medical register forthwith and remitted the matter to the MPT for review of the suspension, which will remain in place in the meantime.
Andrew Furlong, Medical Director and Children's Orthopaedic Surgeon at the University Hospitals of Leicester NHS Trust said: "I am truly sorry that Jack died whilst in our care and my thoughts remain with his parents and family."
"We know that the events of 18th February 2011, and those that have followed have taken their toll on Jack's family and everyone else who has been involved."
"As a clinician, I shared the concerns of many doctors and the Royal Colleges about the wider implications and negative impact that the events surrounding Dr Bawa-Garba potentially could have had on healthcare workers feeling able to reflect honestly, openly and safely without fear of sanction in order that the NHS learns from mistakes. I hope that this ruling now allays some of these fears and brings Dr Bawa-Garba what she was seeking whilst recognising that Jack's family continue to mourn his loss."