Derbyshire Police Link Two Separate Sexual Assaults
15 December 2016, 15:11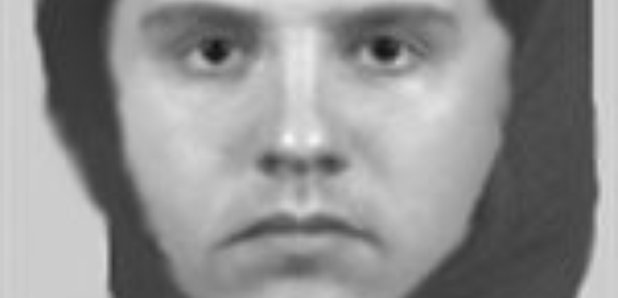 Police in Derby say they have no doubt that the same man attacked two women in separate unsolved sexual assaults last year.
Officers investigating the attempted rape of a 29-year-old in Spondon on Tuesday 22 December 2015 are linking it to the rape of an 18-year-old woman in Darley Abbey at around 5.40pm on Monday, September 7 2015.
This assault happened near a footpath, close to the nature reserve area off South Avenue, Spondon.
The woman, whose identity we're protecting, was approached by a man on a footpath between West Road and Acorn Way, Spondon at around 6.30pm on Tuesday, December 22 2015.
He pulled her to the ground but the woman who we've named 'Sarah' fought back, scratching him on the face before he ran off.
She's spoken out about what happened.
Officers have not ruled out the possibility that there could be other victims who have yet to come forward and speak to police.
Detective Inspector Emlyn Richards said: "We can now reveal that we are linking the Darley Abbey and Spondon cases. The description of the man involved in both attacks, and the circumstances surrounding them, is very similar.
"We want to hear from anyone with information about the two incidents. Did you see a man acting suspiciously around the time of the attacks? You may have seen something that you don't think is of any consequence but it could help our investigation so I would urge you to come forward.
"We're not ruling out the possibility that this man may have committed crimes before these two attacks, or since then, but that victims have not come forward."There could be incidents where he has approached a woman and tried to assault her but was unsuccessful and the woman didn't report it to police.
"Please read the description of the man; have you been approached by someone matching this description? Perhaps on a secluded pathway or a park area? If so, please call us."
DI Richards said that during the assault in Spondon, the victim scratched the man's face and this may have left him with cuts.
He added: "Think back to last Christmas. Did you have contact with a man who had scratches to his face that he couldn't easily explain?"
The man police are looking for is white, in his 20s and of medium or stocky build. At the time of both assaults, he wore a black hooded top which was zipped up. He was seen to be carrying a can of 'Monster' energy drink at the time of Darley Abbey incident.
Anyone with any information should ring Derbyshire Constabulary on 101.