Derbyshire PC Praised For Bravery During Killer Arrest
13 September 2018, 09:06 | Updated: 13 September 2018, 09:11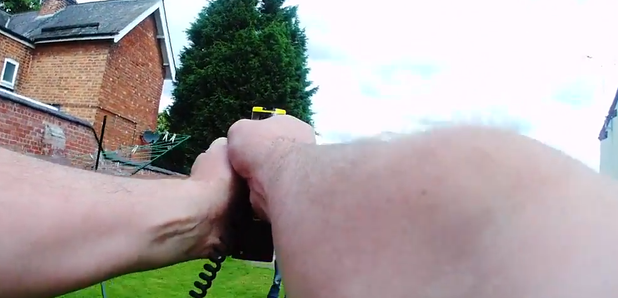 Bodycam footage has captured the moment a Derbyshire Police officer arrested a bloody-handed murderer minutes after he stabbed his victim.
Pc Richard Edge approached killer Martin McDermott with a taser gun in the garden of Burdett Lodge bail hostel in Derby in August last year, Derbyshire Police said.
McDermott had moments earlier stabbed 44-year-old Leslie Salmon in the neck in a "senseless and unprovoked attack", with the footage showing the murderer with blood still on his hands.
Mr Edge received a commendation for his bravery and McDermott, previously of Bass Street, Derby, was jailed for life with a minimum term of 25 years at Nottingham Crown Court in February.
The officer had entered the hostel where he found Mr Salmon and organised for medical assistance before making his way into the garden to confront the attacker.