Derby Man Jailed Within 48 Hours of Being Caught With Knife
28 September 2018, 08:40 | Updated: 28 September 2018, 08:46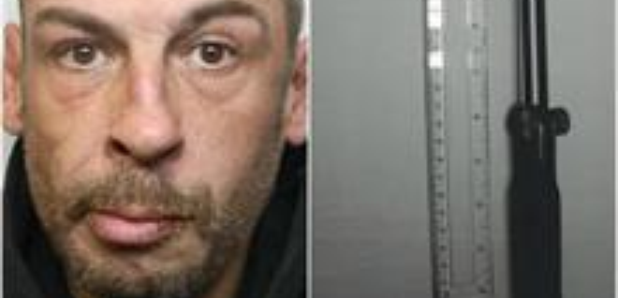 A man from Derby has been jailed within two days of being caught with a knife in the city centre.
Peter Mellors, 44, of Abbey Street, Derby, received six months in prison after being caught by officers outside a takeaway in Cheapside at around 3.30am on Tuesday 25 September.
Derbyshire Police say they received a call that a man was carrying a knife in the street.
Mellors appeared at Derby Justice Centre on Wednesday, where he pleaded guilty to possessing a blade/sharp pointed article in a public place. He was sent to prison for 26 weeks and ordered to pay a victim surcharge of £115.
Police bodyworn camera footage was also released after his conviction:
It comes after Derbyshire Police took part in a nationwide action campaign against knife crime last week.
Inspector Richard Keene, who is charge of Project Zao in Derby, said: "We have always given a very strong message that we will always take positive action when we have information about people carrying knives in public.
"We have unfortunately witnessed in Derby that knives kill and so we are determined to do all we can to persuade people not to carry them.
"We are particularly pleased that no one was hurt in this case and that the justice system has worked swiftly.
"Mr Mellors has been sent to prison and this sends a strong message that this is one of the serious consequences of carrying a knife in public."