Derby Man 'Could Be Tortured' If Convicted Of Terror Charges
12 February 2016, 07:30 | Updated: 30 March 2016, 13:50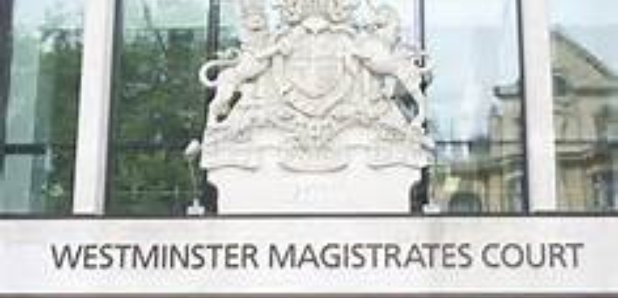 Three alleged Islamic extremists, including one from Derby, fighting extradition to Italy to stand trial accused of terror offences could return to live in Britain after serving a prison sentence if convicted, a court heard.
Bakr Hamad, Zana Rahim and Awat Hamasalih are accused of holding senior positions in Rawti Shax, a ``trans-national, radical and fundamentalist group'' allegedly affiliated to Islamic State (IS), whose purpose was to carry out violent acts in the West.
They are said to have been part of the UK cell of the group and are wanted in Italy to face allegations they were involved in terrorist activity.
Their lawyers argue sending the Iraqi Kurd refugees to stand trial would breach article three of the European Convention on Human Rights, which prohibits torture.
They claim if convicted the Italian authorities could deport them back to their homeland, which is battling Islamic State, leaving them at risk of being persecuted.
But Julian Knowles QC, representing the Italian authorities, told Westminster Magistrates Court in London that was unlikely to happen because of the men's legal status in Britain.
He said: ``As far as Mr Hamasalih is concerned, if he was to be extradited to Italy and a decision had to be taken in Italy were he to be convicted, at the end of his sentence as he is British he comes back to Britain.''
He added that the court had heard evidence that the other two men ``could come back to Britain'' in the same circumstances. He added that Italy is a signatory to the ECHR and has no history of problems with deportation.
Hamad, 39, from Kingston-upon-Hull, Rahim, 33, from Derby, and Hamasalih, 33, from Birmingham, are accused of directing the activities of Rawti Shax.
The Italian authorities alleged they also encouraged others to commit acts of terrorism, raised and possessed funds for terrorist purposes, and that at least two of them were involved in plots to take, or kidnap, diplomatic personnel including a British ambassador.
The court has previously heard that the Sunni-Kurdish group's primary objective was to overthrow the government of Kurdistan and establish a caliphate alongside IS territory in Syria.
But when its leader, Mullah Krekar, was arrested and jailed in Norway in 2012, it prompted the group to draw up plans to kidnap and hold dignitaries, including the British ambassador, to barter for his release.
James Lewis QC, representing the men, told the court that the trio should not be extradited because the case against them in Italy has not moved to the point where they have been charged and indicted to stand trial.
Extradition law, he said, stipulated that must have happened for people to be forcibly removed.
The Italian authorities dispute the claim, saying the case has progressed far enough for them to be extradited.
Magistrate Howard Riddle remained the three men in custody, saying he would make a decision in the ``complicated'' case on March 9.