Capital Investigates: Concussion in Rugby
19 October 2015, 06:00 | Updated: 30 March 2016, 13:50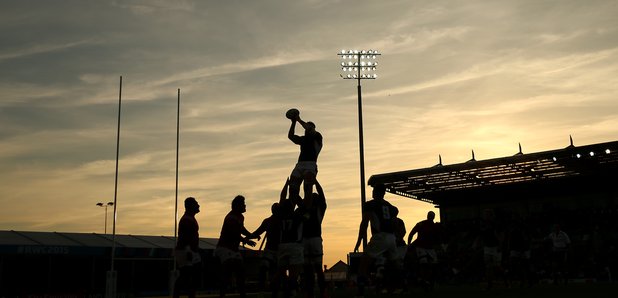 Reports of concussion have gone up 59 per cent in Premiership rugby.
Experts have told Capital the increase ISN'T because more players are getting injured but because they've done an online training course to identify the symptoms.
Corin Palmer is head of operations at Premiership Rugby:
'Testament to that training was Mike Brown, the current England full-back, who said that had it not been for the training that he had received as part of this program, he would not have been able to identify the ongoing symptoms he had before the World Cup.'
Fines and Suspensions
Capital's also discovered that players, coaches, referees and support staff that DON'T do the online training module, to spot the signs of concussion, could be fined or even suspended.
So far, no sanctions have been made.
1,469 people did the training within 8 weeks last year, that's a 100 per cent uptake.
Tigers Backing
The Chief Executive of Leicester Tigers, Simon Cohen, has told Capital the online traning has gone down very well with his team and players:
'The generation of players that are currently playing the game are used to doing things online, they're used to doing things on iPhones and on iPads.
'We have a lot of well-being processes in any event that are done purely through an iPad, so our conditioners and medics are aware of how the players have progressed in any event, but certainly when there's been an injury, so I think that works pretty well.
Simon Cohen says everyone in rugby union recognises the difficulties of managing concussion injuries:
'Everybody does what they can possibly do at the level
'It's very difficult if you go down to purely amateur and voluntary organisations to get the same sort of resource that we in the Premiership, with twenty million turnover, can achieve.'
Non-elite Concerns
Headway, the brain injury association based in Nottingham, has told Capital rugby union has made huge progress looking at the issue of concussion and identifying where the problem lies.
The charity want's a cultural change, which is what Premiership rugby is aiming for as well.
Luke Griggs, from Headway, says education about concussion goes way beyond professional sport:
'At the elite level, where we're seeing international and premiership players under much scrutiny, that's very positive and sets a good example for people to follow.
'What Headway is really concerned about are those players at non-elite level, amateurs, juniors, school players, who don't have the luxury of an ambulance if something goes wrong.'
Career Ending
David Jackson used to play as a full-back for Nottingham in the Championship before retiring in 2013 due to a head injury.
Over his career, which lasted more than a decade, he got knocked out 'cold' six times and got concussed so many times, he's lost count.
An MRI scan showed bleeding on the brain and the neurologist told him it was due to accumulative concussion:
'They described it as "if a professional boxer can't take a stand in 10-count they have to have an MRI scan as part of their regulations and if they get anything on the brain scan like that [a bleed on the brain] then they're not allowed to box again professionally" '.
'So she said "There's nothing in rugby to say you can't play again in terms of regulations but my advice is; you don't play again'
Player Education
Sam and James, who play club rugby in Nottingham, have both carried on playing after being knocked out.
They've told Capital it's not something they'd consider now after reading the RFU's concussion guidelines online called HEADCASE.
James, who's played in the Midlands League and up to County standard, the told Capital he lost his memory:
'By far the worst concussion I've had was off the back of a scrum; somebody popped up and hit me pretty hard.
'I carried on playing; unfortunately I don't remember actually playing the rest of the game'.
Sam, who's played rugby at local and county level, as well as in New Zealand, says he carried on playing after being sick on the pitch:
'I was in a ruck and there was a clash of heads.
'At halftime I was sick on the pitch.
'Nobody really came up to me and said "you should be off the pitch", so I carried on.'