Clown Craze 'Isn't Funny'
11 October 2016, 06:27 | Updated: 11 October 2016, 06:38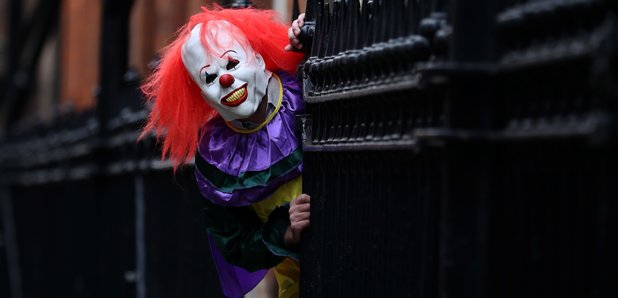 Capital's been told people dressing up as clowns, scaring people for a laugh, could give someone a heart attack!
Notts Police have told Capital the 'killer clown' craze stops being funny if you end up in prison or give someone a heart attack!
There has been one report in Toton, where a clown jumped out of some bushes, terrifying the woman walking past.
There have been other reports in Loughborough with Leicestershire Police telling Capital they've taken several reports of clown sightings but no criminal offences have been made:
'The force has had a small number of calls to them about reports of clown sightings, no criminal offences have been made.
'They are aware of the pictures circulating online of this craze from the U.S.
'And they urge people to be mindful of others.'
'Not Worth It'
It's thought the craze began in the States.
Inspector Steven Ragg, from Notts Police, says scaring someone could put in jail, get you punched or give someone a heart attack:
'You don't know who that person may be, that when jumping out of the bushes, could be somebody who takes great offence to that, assaults you and you end up in a far worse scenario than the joke that you were practically pulling.
'There isn't a need to do it, it isn't in keeping with Halloween, it isn't Halloween yet and secondly the consequences for your actions could be catastrophic both around somebodies life, or their own life, ending up in prison.
'You take your victim as you find them, you cause somebody a heart attack and you're responsible for someone's death, it's just not worth it.'