Calls For Safety Review Of A1 In East Midlands
19 September 2018, 14:10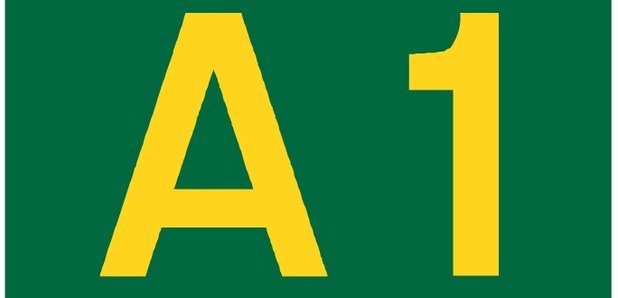 Capital's been told safety urgently needs reviewing on the A1 in the East Midlands after figures show more than 800 crashes in five years.
Between October 2012 and the same month in 2017, there were 809 collisions in the stretch of road in the region - through Nottinghamshire and Lincolnshire.
A Freedom of Information request to both forces found 574 of those were in Nottinghamshire during that time, with 235 in Lincolnshire, ranging for serious and fatal to people walking wounded and no injuries.
In one of the most serious, a man died when an HGV flipped over and crushed a car at the A1/A46 slip road at Newark in 2017.
Lisa Philips from Newark uses the A1 to commute to work each day. She told Capital she's often stuck in traffic: "Coming off at some of the slip roads is dangerous as I'm still sat on the main carriageway often with traffic speeding by.
"You can also be sat doing 40 or 50mph at other times of the day which is down to sheer volume of traffic.
"I think something needs to be done. Whether that's making slip roads longer, or looking to widen the road to three lanes. I've certainly noticed an increase in traffic on the road during the nine years I've been using it."
Nottinghamshire Fire and Rescue Service say around a fifth of all RTC's they are called to are on the A1 in the county.
Watch Commander Graham Picker has told Capital they want to try and see a change in driver behaviour. He said: "A road traffic collision impacts many. The fire service is just one of them.
"It's important that work is done early on to get early years to think about road safety. But we know some driver behaviour needs to change to reduce collisons.
"The only way we can do that is by working together, including the public, to highlight the changes in the right way."
Road safety charity Brake says they want the government to take a look at the sheer number of collisions. Josh Harris from the charity said: "The number of crashes on the A1 is a real cause for concern.
"We really want local authorities and the government to take a look at this. This amount of crashes is not sustainable and it's putting people in danger.
"When there's a crash, the tragedy isn't just on that day, it affects families, drivers and communities. So we really need to try and stop road crashes from happening."
But Josh admits it's not the only thing that needs to happen. He added: "Safer speed limits, more police enforcement and people's driving themselves all contribute. When you're driving you really do have a role to play in ensuring others around you as well as you are safe."
Highways England safety improvements team leader, Emma Timson, said: "We're currently working with partners to produce a detailed study looking at safety along the A1 as a whole, which will help us identify any improvements along that stretch of the road."