Calls For Large Female Prisons To Shut
11 September 2018, 09:26 | Updated: 11 September 2018, 09:40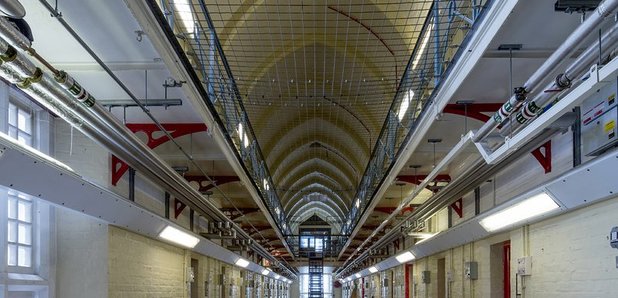 Capital's been told women on shorter sentences shouldn't serve time in prison.
After three women died in prisons in England within 10 days, including one at HMP Foston Hall in Derbyshire, Capital has been told all large women's jails should close.
22 died in women's jails in England in 2016 too - which was the highest rate in years.
The daughter of Christine Lawrence from Creswell in Derbyshire, Nicola, was one of those, after she had been overdosing on prescription drugs she was given by officers.
She said: "She was quite vulnerable. Suffered from mental health, anxiety and multiple sclerosis.
"I thought, stupidly she is in prison and she'll be looked after. Even though they've done something wrong, they still deserve the same rights that you and I have got.
"If we can stop another family going through what we've been through, then it'll be worth it. We haven't really had time to grieve Nicola because I have been engrossed in getting justice."
Francis Crook, the Chief Exec of prison reform charity The Howard League for Penal Reform, says the majority of non-violent offenders are only a risk to themselves.
Figures reveal 70& of women on short sentences are likely to re-offend again in the 12 months after being released.
Rates of self harm are five times higher in women's prisons than in men's.
Our reporter Emma Reid has been exploring the topic of women in prisons by speaking to a range of people involved in or affected by the criminal justice system. She's spoken to former inmates, the Howard League for Penal Reform, the former governor of HMP Holloway and the Nicola's mother Christine.
The Justice Minister told Capital the government is reforming its approach to women's prisons, admitting many inmates would be better dealt with outside prison.