Calls For 'Knife Angel' To Come To Nottingham
14 May 2019, 13:14 | Updated: 14 May 2019, 13:18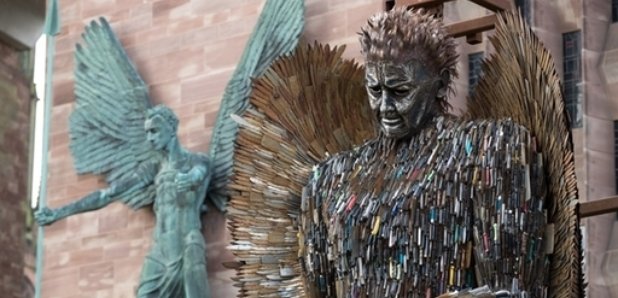 There are calls for an art sculpture of an angel created with 100,000's of knives used in criminal incidents to be brought to Nottingham.
A community campaign group in the city, along with Nottinghamshire's Police and Crime Commissioner have voiced their support for plans to display the 'Knife Angel' in the city.
However, Nottingham City Council has reiterated previous opposition to the plans, saying it would be 'too costly' to to arrange and the money would be better off spent on tackling knife crime itself.
Natasha Johnson-Richards from Go Digit All, based in the Meadows area of the city, has told Capital she thinks it will be poignant to have the sculpture in the city and that it will really help the city focus efforts to tackle growing knife incidents.
Natasha Johnson-Richards from #Nottingham community group @DigitalLinkUp has told Capital bringing the #KnifeAngel sculpture to #Nottingham will help the community. @MyNottingham is opposed saying it will be too costly to bring it to the city #CapitalReports pic.twitter.com/uxhk30kMY2

— Capital East Mids News (@CapitalEMNews) May 14, 2019
Eight people were injured with a knife in four days over the last bank holiday in May.
Police and Crime Commissioner Paddy Tipping has admitted Nottingham and the county has a problem with knife crime, although he says it's not worse than in other parts of the country.
He's given his support to the campaign to bring the Knife Angel to the city.