"Busiest Day Ever" For East Midlands Police Forces After England Match
20 July 2018, 14:16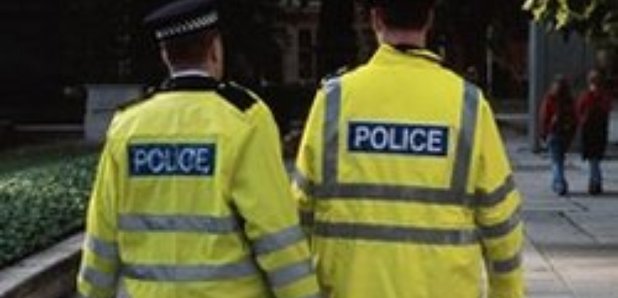 Some of the East Midlands police forces say they have had their busiest 24 hours ever after England's win over Sweden in the World Cup quarter finals.
Two Men Arrested Following Stabbing In Broxtowe
Police were called to Denton Green, Broxtowe, yesterday after two men were injured.
At around 11.15am two men on motorbikes attacked a man in a car. He suffered a minor stab wound to his leg.
A short time later, two men were on motorbikes were in a collision with a car. One of the men suffered minor injuries and the second biker left the scene.
Two men, aged 21 and 24, have been arrested on suspicion of GBH and violent disorder.
Detective Inspector Martin Putnar said: "We have increased patrols in the area, so if you have any questions or concerns, please don't hesitate to speak to our officers. Two men have been arrested and we do not believe that there is any threat to the wider public.
Record Number of 999 Calls
Leicestershire Police have told Capital they took a record number of 999 calls on Saturday, sparked in the main by celebrations following the England match, but also because of the sunny weather.
During the 24 hours they took a total of 661 emergency 999 calls, two thirds of which were received after the game finished - compared to an average Saturday afternoon of 420 calls.
Assistant Chief Constable Jason Masters was in charge of policing the response to the game in Leicestershire and said: "It's fair to say it was an incredibly busy day.
"Demand on our services soared within minutes of the final whistle, and without doubt we were stretched. Many officers and staff stayed on to support the operation well after their shifts should have finished.
"We had planned to have many more resources on duty than we would normally have on a Saturday, and as a result of this, the very proactive and policing style, I'm pleased that we managed to contain those situations which could have got out of control."
In Derbyshire they broke the record for the number of incidents they dealt with - twice in 8 days.
With a long spell of hot weather combining with England's involvement in the football World Cup, Friday, June 29 saw them deal with an all-time recorded high of 809 incidents.
Then – on Saturday, July 7 – that figure was topped as the force was called to deal with 920 incidents during the day.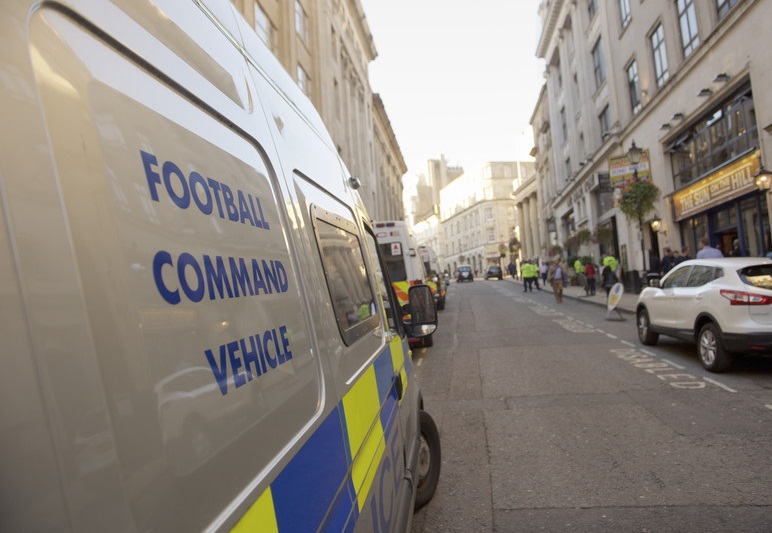 Deputy Chief Constable Gary Knighton said: "We are experiencing increased demand on the 999 and 101 phone-lines – and this has the knock-on effect of increasing workloads in all areas across the force.
"To put the figure into context, it represents around 25% more incidents than we had to contend with on New Year's Eve and Christmas Eve. It's certainly far more than we deal with on an average Friday or Saturday.
"For our officers, volunteers and staff to pull together as they have and continue delivering a high quality service to the people of Derbyshire is testament to their hard work and dedication."
Meanwhile in Nottinghamshire, the force say they are planning for Wednesday's semi final after trouble broke out in Nottingham city centre on Saturday afternoon.
'Wild' scenes in #Nottingham after #England's 2-nil WIN over #Sweden.

- TAXI badly damaged
- Trams stopped from running
- Bus stops vandalised
- People climbing up buildings
- Tourist Centre attacked

And that's after we WON! #CapitalReports https://t.co/oUVovTFQGY pic.twitter.com/YGAumZ1D5h

— CapitalEastMids News (@CapitalEMNews) July 8, 2018
It included one call out where a taxi had been smashed up. A 27-year-old has been arrested.
Support For Taxi Driver After Cab Smashed In #Nottingham #CapitalReports https://t.co/ts0VrYGWXP

— CapitalEastMids News (@CapitalEMNews) July 9, 2018
Chief Inspector Simon Allardice said: "The vast majority of people enjoyed Saturday's celebrations safely and these incidents relate to a select number of people who took things too far."
"We want people to enjoy this momentous occasion but safely and with respect for others.
"We ask people who are out for the event on Wednesday to consider their actions, particularly when the sun is shining and alcohol is involved, and be mindful that there will be an increased police presence.
"It's completely unacceptable for a handful of people to ruin the celebrations for others and we won't tolerate this sort of behaviour in Nottingham."