Bullets Sent In Post To Murder Accused's Mum, Court Told
13 July 2018, 08:25 | Updated: 13 July 2018, 09:10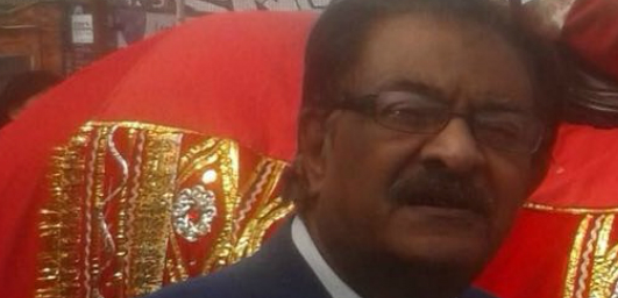 The mother of a robber accused of murdering a jewellery shop owner told police she received two bullets through her letterbox during her son's trial, a jury has heard.
Linda Jervis, whose son Thomas Jervis is one of four men accused of killing Ramniklal Jogiya, also reported that vandals had targeted her car last week, as prosecutors opened the case against the 24-year-old.
The incidents involving Jervis's mother emerged during cross-examination of Leicestershire Police detective constable Paul Vincent at Birmingham Crown Court.
Prosecutors allege that Jervis, of Enderby Road, Whetstone, Leicestershire, and three other defendants kidnapped and murdered Mr Jogiya after he was asked to reveal the code to a safe containing gold.
Jurors have been told Mr Jogiya was bundled into a van near his shop in Belgrave Road, Leicester, while walking home.
The victim, aged 74, is alleged to have been severely beaten and tortured for information before being dumped in a country lane near Stoughton, Leicestershire, on January 24.
Jervis has admitted kidnap and robbery but denies murder.
In the second week of the trial, defence barrister Sandip Patel QC, outlined previous convictions, including one for shoplifting and another for possession of cannabis, recorded against Jervis since he was aged 13.
Mr Vincent told that officers were investigating complaints made last week that damage had been caused to vehicles belonging to Jervis' partner and his mother.
The court heard that Jervis' partner's car had two tyres slashed, its rear windscreen smashed and fluid poured over it.
Mr Vincent said officers were also investigating slash damage to the convertible roof of Jervis' mother's car.
Jurors heard that the receipt of two rounds of ammunition, described by Mr Patel as "part of a co-ordinated targeted" attack, was reported to the police on Tuesday and was also being investigated.
After being asked if police regarded the incidents at random acts, Mr Vincent told jurors: "We are looking at it, we don't know what the reason is at the moment."
Mr Patel then asked Mr Vincent: "The sending of bullets through a letter box is a traditional way of criminals threatening an enemy?"
Mr Vincent replied: "It can be. It would obviously threaten.
"I can't say what the intention was but it looks certain to cause distress to the people that received it."
Jervis's barrister continued: "It is the prosecution case that not everybody involved in this (Mr Jogiya's death) is sitting in the dock?"
Mr Vincent answered: "Yes."
The trial continues next Wednesday.