Budget Cuts Leading To Knife Crime Rise, Claims Youth Worker
23 January 2018, 09:35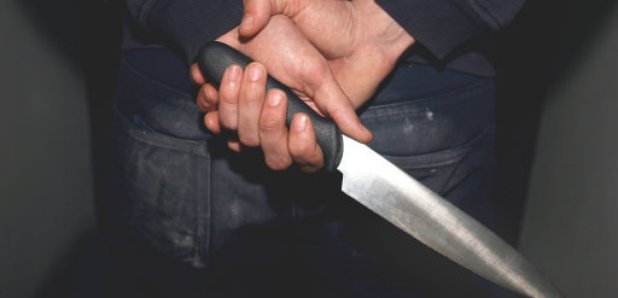 A youth worker in Nottingham who used to be part of gangs has told Capital cuts to policing budgets is leading to young people getting involved in knife crime.
Seven teenagers, all under 18, were arrested in the county on Saturday and Sunday in separate incidents.
A 34-year-old man was stabbed and taken to hospital after a robbery in Tuckers Lane, Mansfield, at around 7.45pm on Saturday 20 January.
Separately, five teenagers, all 15 and 16, were arrested after a large fight broke out in Lower Parliament Street, Nottingham city centre, at around 6pm on Sunday 21 January. A 16 and 17-year-old were stabbed during the altercation.
Marcellus Baz, who runs the Nottingham School of Boxing, works with young people to try and stop them going down the road of violence and crime. He told Capital: "I'm seeing a lot of young people who have got past trauma that's unresolved. They see a lot of domestic violence, they come from dysfunctional families and have no role models. They see violence all the time so having a knife, carrying a knife is normalised behaviour.
"People who live that kind of life live by a code. They don't contact the police. So if they are feeling vulnerable they're more likely to carry a weapon.
"Nottinghamshire Police are doing the best job that they can do to tackle the problem. They need more support though. The cuts that the force has had makes it very difficult to deal with."
Nottinghamshire Police Chief Constable Craig Guildford has told Capital they turn to education to try and stop young people carrying knives. He added: "We have the only dedicated knife crime team outside of the Metropolitan Police and our targeted approach continues to see more knives taken off the streets and more offenders brought to justice. In addition despite the fiscal challenges facing policing we have re-introduced Schools Officers and we work closely with our local partners to help tackle what is a societal issue.
"[Our team] has a high rate of success in using intelligence to target those who we know are likely to be carrying knives - meaning we are more likely to have a higher number of arrests for knife possession. A high number of arrests for possession means fewer knives on the streets. Our team, which has recently been expanded, has been asked to offer advice and guidance to other forces around tackling knife crime."
Elsewhere in the East Midlands, an MP has written to the Chief Constable of Leicestershire Police to outline safety concerns from people about street lighting being switched off overnight by the county council to save money.
Loughborough MP Nicky Morgan says some have been switched off in the town in the area where 38-year-old Mark Swinhoe, from Long Eaton, was stabbed to death on Sunday 14 January.
She posted on Twitter that she had written to CC Simon Cole about the issue. She said: "Following last week's tragic murder on Moira Street I have written to ask the Chief Constable of Leicestershire Police whether he believes that there is an evidential link between part night street lighting and an increase in crime in the Loughborough Hastings area.
"I have asked the Chief Constable to take into account both the level of reported crime and, just as importantly, local resident's entirely understandable fears and worries.
"It is hugely important that the concerns of local residents are taken into account but it is also easy that in the search for quick answers we arrive at the wrong ones.
"Listening to professional advice is important at this time but if anyone has any concerns or wants to know more or share their thoughts please do contact me."
The Chief Constable told Capital he would take note of the concerns, adding that evidence from a study by the College of Policing found turning street lights off overnight had no impact on levels of violent crime.
A spokesperson for Leicestershire County Council said: "We have worked closely with the police throughout the street lights scheme and, when specific issues are raised, we review them. The police support our policy and there is evidence to show that lights that are turned off overnight do not naturally lead to an increase in crime."
A Capital investigation found knife arrests among under 18's in the East Midlands had hit a three year high with children as young as 7 being caught with weapons.