Anger Over Civil War Statues Vandalised During Armistice Weekend
13 November 2018, 11:29 | Updated: 13 November 2018, 11:38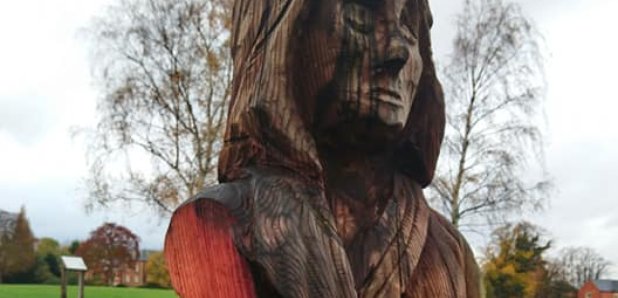 A council leader says he's "disgusted" that five wooden war sculptures in a park in Nottinghamshire have been vandalised during the remembrance weekend marking 100 years since the Armistice in the First World War.
The statues, which depict scenes from the British Civil Wars in Newark's Sconce and Devon Park, were attacked during the weekend of November 10 and 11.
One of the figures has lost its hand and musket, another an arm and three with damage to faces and helmets.
Newark and Sherwood District Council, which manages the park, says it's officers are now checking CCTV to try and identify offenders.
The authority is also appealing for witnesses to come forward and assist Nottinghamshire Police with their investigations.
The council is assessing the cost of the damage and will be contacting the original sculptor to repair the damage.
Council deputy leader Keith Girling said: "I am disgusted that during a weekend in which we have been commemorating those who have died serving their country during the First World War, that some individual or individuals have done this.
"These statues keep alive the memory of those who have died in conflict and I seriously worry about the mentality of these mindless vandals who carried this out. They clearly belong to somebody and if you don't know where certain family members were at the weekend, you might want to question them."