Anger Over Calls For Protests Against LGBT Inclusive Education
7 February 2018, 07:21 | Updated: 7 February 2018, 07:34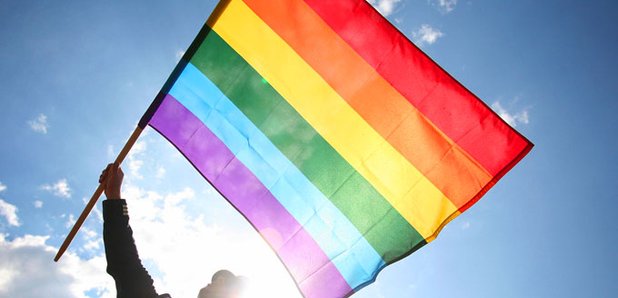 An LGBT support group in the East Midlands has told Capital it's concerned over calls from a parents group for protests over schools introducing LGBT inclusive lessons and textbooks.
The Safe at School campaign claims it's an "aggressive indoctrination" of a "homosexual agenda" being pushed onto children which is distracting.
The group is so upset by Stonewall and education publisher Pearson making this move they've called on parents to protest and lessons to be boycotted.
Antonia Tully is the campaign spokesperson. She's told Capital: "We have reached a point where there seems to be no place where our children can be free of this aggressive indoctrination about homosexuality.
"I do not want my 16-year-old son to have his text books and exam papers littered with homosexual references. I do not want him to have LGBT-specific vocabulary in his language lessons. I shall be writing to my son's school and I urge other concerned parents to do the same".
Stonewall and Pearson say they want to help young children who may be coming to terms with their sexuality to feel included in their school community and raise awareness to reduce homophobic bullying.
Stonewall's Director of Education and Youth, Hannah Kibirige said: "Two in five LGBT (40%) pupils are never taught anything about lesbian, gay, bi and trans issues at school. LGBT-inclusive curriculum is about creating an academic environment where all children feel welcome and safe. But, nearly half (45 per cent) of LGBT pupils - including 64 per cent of trans students - are bullied for being LGBT in Britain's schools.

"It's now been 30 years since Section 28 ushered in a dark era for young LGBT people at school. Unable to speak to their teachers, bullying flourished and LGBT students suffered. It's crucial we don't repeat history and continue to work with schools to provide support, guidance, materials and training to celebrate difference and support LGBT youth."
Thom Seddon from Nottingham was bullied at school for being gay. He says he's upset that this group is calling for this and playing down the fact that homophobic bullying exists:
Support groups say they are concerned calls to action like this could promote a return to laws that mean schools cannot approach gay relationships within their lessons.
Greg Pickup works with Derbyshire LGBT+ and says it's clear to him there is still work to be done to improve conditions for the gay and lesbian community: