300 Jobs To Go At Derbyshire's Russell Hume
19 February 2018, 17:35 | Updated: 19 February 2018, 17:37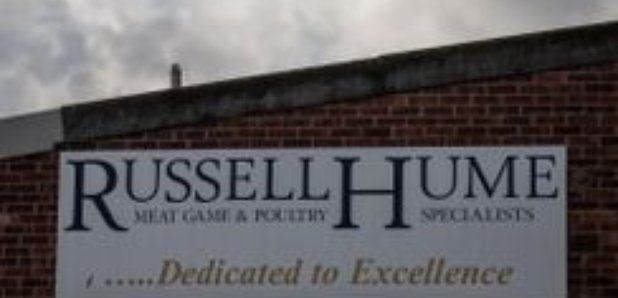 Meat supplier goes into administration after loosing contracts with Wetherspoon and Jamie's Italian.
Meat supplier Russell Hume has blamed the company's collapse on the Food Standards Agency (FSA), claiming "impossible trading conditions" created by the watchdog triggered the loss of 300 jobs.
The Derbyshire-based firm crashed into administration on Monday after being starved of cash in the wake of the FSA's decision to halt production following an alleged breach of hygiene regulations.
The British Airways and Greene King supplier has been engulfed in scandal since the FSA launched an investigation last month, which sparked product recalls and forced customers JD Wetherspoon and Jamie's Italian to call time on their contracts.
Administrators KPMG said 266 jobs would be made redundant, with 36 staff remaining to help wind down the company.
It is expected that all 302 jobs will be lost.
The company directors issued a broadside against the FSA, saying the watchdog's actions had been "out of all proportion".
In a statement, the directors said: "Unfortunately, the FSA's action created impossible trading conditions for us, and after careful reflection we have decided the best thing for the company and its creditors is to put Russell Hume into administration.
"This decision has been heartbreaking.
"We will continue to work with the FSA with regards to the issues it raised, but we still feel its action has been out of all proportion to the concerns it says it has identified.
"Had it worked more closely with us in the crucial early stages of the situation, then more than 300 jobs may not have been lost."
Russell Hume operated six production sites in Liverpool, Birmingham, London, Boroughbridge, Exeter and Fife.
The FSA revealed in January that it had become aware of hygiene issues at the company following an unannounced inspection of its Birmingham site.
The directors said the firm had an "unblemished record" before the probe and knew of a number of businesses which had experienced "issues" with the watchdog's investigations.
They claimed there is a "lack of clarity" throughout the industry concerning current FSA guidelines.
The FSA said it had taken "proportionate action based on serious and widespread problems".
It said the investigation into the company was continuing.
A spokesman for the watchdog added: "We do not take these decisions lightly and we recognise this will be a worrying time for employees and their families.
"It is for food businesses to ensure the food they produce is safe and our role is to provide assurances that a business is meeting its responsibilities.
"Since then we have been working with the company to get assurances that their food safety management system met the legal requirements.
"As a result the Liverpool site was given permission to resume production on February 5."
Chris Pole, KPMG joint administrator, said the product recall and the pause in production had caused "significant customer attrition and trading difficulties" at Russell Hume.