"10/10" Drunk Spared Jail After Guitar Attack In Nottinghamshire
23 August 2018, 06:35 | Updated: 23 August 2018, 07:40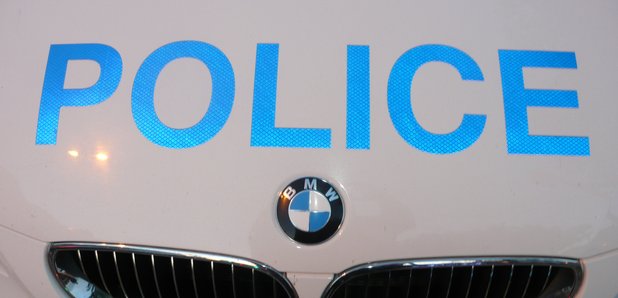 A "10/10" drunk in Nottinghamshire - who smashed a guitar over a mamba user's head "like a baseball bat" - has been spared jail.
Simon Groves was caught on CCTV assaulting a man who was slumped on a bench in Sutton-in-Ashfield because "he deserved it".
The father-of-one had been drinking lager and sambuca since 11am on August 4 with a friend.
After moving into Portland Square just before 5pm, Groves got into an argument with two men because he and his friends "were riled to see them off their barnetts with kids hanging around".
The defendant then took the guitar from one of the men and smashed it over the side of the head of the other.
Groves, of Healdswood Street, admitted one count of assault by beating at Mansfield Magistrates' Court on Wednesday.
He was sentenced to 24 weeks in prison, suspended for 12 months, and was ordered to attend 30 days of the Cobaid (Control of Violent Behaviour in Angry Drinkers) programme.
Passing sentence, chair of the bench Enid Bloom said: "This was so serious... because it was an offence on a vulnerable victim, you used a weapon, it was town centre violence, you have a really violent record and you were under the influence of alcohol."
Prosecutor Neil Hollett told the court Groves described himself to police as being very drunk
"He said he was a 10 out of 10 on a one to 10 scale of being drunk," he said.
Mr Hollett added: "The victim was sat on a bench with his head slumped to the side and looked to be under the influence of a substance.
"The defendant is seen to take the guitar from the victim and swinging it like a baseball bat to the side of the victim's head.
"The guitar breaks on impact and the victim was woken at that point."
Mr Hollett continued: "He accepted that, in his own words, he had hit the lad over the head with a guitar.
"He said he and his friends were riled to see them off their barnetts with kids hanging around.
"He said he takes his daughter into town and doesn't want to be seeing this."
Rebecca Williams, defending, said: "He volunteered that he felt gutted about what he has done.
"He feels like he has let his girlfriend and his daughter down with his actions."