Visit the Wheel of Nottingham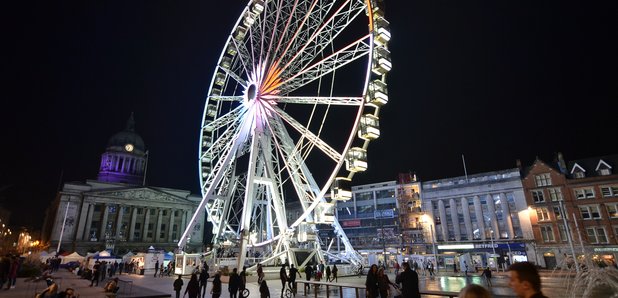 The Wheel of Nottingham is back in Old Market Square, Nottingham this February, and it's going to be incredible!
The 60m wheel brought to you by the Mellors Group is open from Friday 8th February - Sunday 24th February. This two-week period will be the shortest visit the iconic attraction has ever made so don't miss the opportunity to experience the breath-taking city skyline.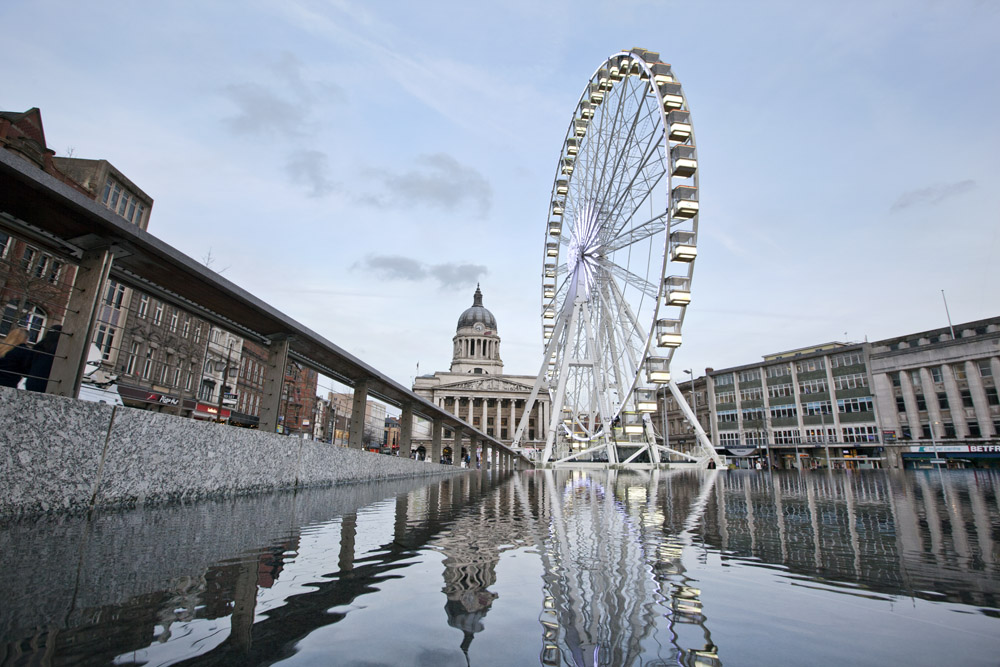 The Wheel of Nottingham is open 10am - 10pm daily meaning you can check out Nottingham's sky line during the day and at night!
Ticket Prices
CLICK HERE TO BOOK NOW AND SAVE
Adult: £7
Concessions [Students (NUS card holders only) / Senior Citizens]: £6
Child (under 1.4 metres): £5
Family Ticket (2 adults plus 2 children under 13): £20
VIP Gondola (For up to 4 people): £40
Children under the age of 3 can ride FREE!
Fact fans, read on…
Vantage height.The wheel offers a vantage height of 60 metres from the ground to the top, almost the same height as 15 double decker buses stacked one on top of another. The total weight of the wheel without passengers is 365 tons (365000 kilograms)
Passenger Gondolas.40 enclosed gondolas with a capacity of up to 6 persons per gondola.
1 VIP gondola.
1 disabled access gondola.
Setting up the wheel.The installation of the wheel takes approximately 1 week by 10 specially trained and qualified personnel using a 72 ton crane.
The wheel is transported by our team on 11 trailers.
Cutting edge design.This graceful giant wheel is almost completely silent in operation and features the very latest in observation wheel technology and is beautifully engineered to a high specification.
Riding experience.A trip on a the wheel takes approximately 12 minutes and offers a birds eye view of the surroundings whilst being lifted almost 60 metres into the sky.
Gondola design.Each gondola or capsule is completely enclosed with a 360 degree view. This design feature allows you to have a comfortable experience whatever the weather.