The Goose Fair is back in Nottingham!
3 October 2017, 15:30 | Updated: 3 October 2017, 16:14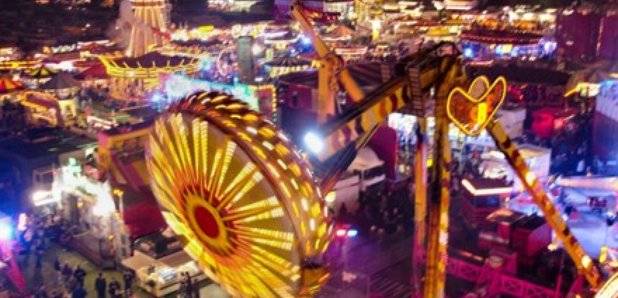 It's that time of year when the Goose Fair arrives in Nottingham and it's going to be awesome!
From Wednesday 4th to Sunday 8th October the Goose Fair is BACK in Nottingham at the Forest Recreation Ground. The free event is one of the largest fairs in Europe with over 500 attractions to choose from.
Expect all the usual fun of the fair including dodgems, waltzers and funhouses and for the thrill seekers there's going to be some awesome rollercoasters and rides!
For 2017, there are two major new rides which are being presented for the first time in the UK! The first is the 'giant frisbee' which is a huge swinging disc, on which riders sit facing each other as they fly through the air. Then there's 'The Magic' ride which is a suspended ride and thought to be a modern-day take on a waltzer.
Plus they'll be all the Goose Fair traditions that we all love - from fairground organs, carousels,and swingboats. It wouldn't be the Goose Fair without them!
Along with many side shows, and fairground foods too, whether you're a skilled duck-hooker or fancy a traditional serving of the Nottingham institution of mushy peas, everyone is in for an awesome day.
The Goose Fair in Forest Recreation Ground, Nottingham is open on the following days and times:
Wednesday 4th October 5:30pm - 11pm
Thursday 5th October 12noon-11pm
Friday 6th October 11am - 11pm
Saturday 7th October 11am - 11pm
Sunday 8th October 1pm - 9pm
For further information, visit octoberinnottingham.com