Capital's All Star Bar – Sigala, Sigrid & More Will Be Coming To Hang Out Tomorrow!
4 October 2018, 18:52 | Updated: 4 October 2018, 19:00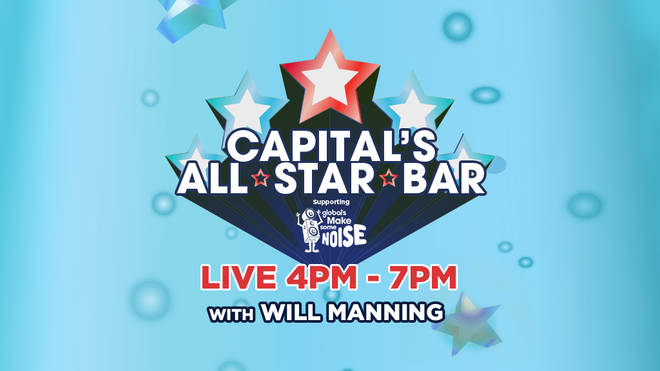 We'll be broadcasting live from a bar tomorrow from 4-7pm along with some of our celeb pals!
Tomorrow (Friday 5th October) is Global's Make Some Noise Day… and you know what that means – for one day only, all the rules go out of the window to raise some money for charities that otherwise don't get heard.
How To Donate To Global's Make Some Noise
So, what better way to get in the spirit than by moving Will Manning, studio and all, over the road to All Bar One in Leicester Square… which we have turned into Capital's very own All Star Bar!
For one day only, Will Manning will be broadcasting live from the All Star Bar from 4-7pm with the likes of Sigrid, Sigala and more stopping by to get involved in the fun.
Sigrid will be stopping by to perform a live session of her new song and we might even get someone famous to pull a pint for a punter or two. Anything could happen!
We'll also have some HUGE prizes for you hit music lovers… so make sure you're listening all day to be in with a chance to win amazing holidays, a brand new iPhone, a Fiat 500 or a meet and greet with some MASSIVE stars (more on that tomorrow!).
See you at Capital's All Star Bar… first round's on us!
WATCH: Liam Payne, Years & Years And More Get Ready For Make Some Noise!