Trenau Hynaf Prydain yng Nghymru
28 December 2016, 08:33 | Updated: 28 December 2016, 08:38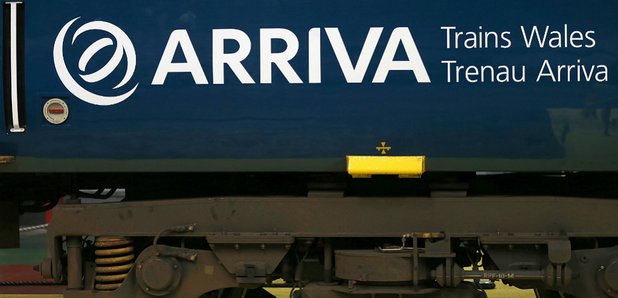 Credwyd fod teithwyr yng Nghymru yn talu'r gost i trafeulu ar trenau hynaf ym Mhrydain yn ol ymchwiliad newydd.
Ar gyfartaledd mae oedran trenau ar y rheilffyrdd ym Mhrydain yn 21 blwydd oed, ond yng Nghymru mae'r trenau ar gyfartaledd yn 25 mlwydd oed.
Mae gwasanaethau trenau Arriva Trains Wales yn cael ei adnabod fel rhif wyth ar y rhest fwyaf hen yng nghymru. Y wasanaeth 'Caledonian Sleeper' sydd yn rhedeg rhwng Llundain a'r Alban hefo trenau henach ym Mhrydain hefo cyfartaledd o 41 mlwydd oed.
Mae'r swyddfa Rheilffyrdd a Heolydd yn dweud fod trenau hen yn gallu creu problemau fel teithiau llai gyfforddus, llai dibynadwy a perfformiad waeth. Mae hyn yn dod wrth i costau ticedau rheilffyrdd codi i cyfartaledd o 2.3 y cant o dydd Llun ymlaen.
Mae Lianna Etkind o'r ymgyrch am well trafnidiaeth yn dweud: "More people than ever rely on the railways, they contribute a bigger percentage to running costs than ever, they pay more for their tickets than ever, and yet there is a postcode lottery in the kind of trains they are served by."
"We need a strategy from the Government which involves passengers and the wider public in decision making, makes clear what their future plans are on things like electrification."
Mae'r Grwp Cludiad Rheilffyrdd, sydd yn cynrychioli cwmniau trenau yn dweud ei fydd yn disgwyl i cyfartaledd oed trenau ym Mhrydain cwympo erbyn 2019 wrth i miloedd o cerbydau newydd dod mewn i defnydd.
Gwnaeth cynrychiolydd ar rhan yr adran trafnidiaeth dweud: "We are delivering the biggest rail modernisation programme for over a century.
"We will be rolling out more than 5,000 carriages over the next four years, with more seats, wi-fi and air conditioning.
"The first new trains on the Great Western mainline will begin operating next summer.
"We also expect the rail industry to come up with more proposals to introduce new carriages and improve services."