Gogledd Cymru'n Erbyn Yfed Tra'n Gyrru
29 December 2016, 08:38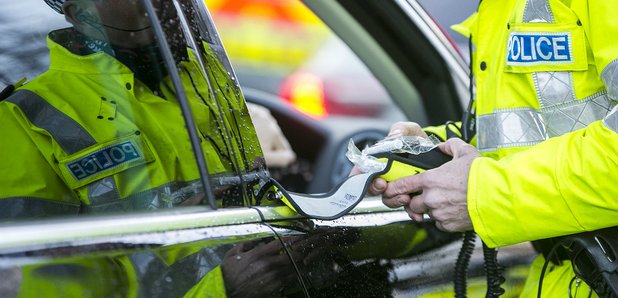 Mae 76 o bobl wedi ei harestio yn Rhagfyr o gyrru ar ol yfed, a 49 am gyrru o dan dylanwad o cyffuriau.
Mae Heddlu Gogledd Cymru yn dweud fod nifer fawr o pobl wedi ei dal dros penwythnos Nadolig, yn enwedig dyn a wnaeth profi'n positif o yfed a cyffuriau ar ol gael ei stopio yn Wrexham yn oriau man bore dydd Nadolig.

Ar Dydd San Steffan, cafodd dyn ei stopio ar ol gyrru'n rhy gyflym ar yr A5 ym Mangor, a wnaeth methu'r prawf cyffuriau. Cafodd y dyn 23-mlwydd-oed ei ddarganfod heb trwydded gyrru a dim insiwrans ar y car hefyd.
Hefyd arestiwyd dyn 20-mlwydd-oed o Llangefni ar y A55 yn Llanfairfechan, a chafodd gyrrwr 33-mlwydd-oed ei gyhuddo o yfed a gyrru ar Ffordd Derwen yn Rhyl, ar dydd Mawrth. Yn ogystal wnaeth dyn profi'n positif am cannabis yn ardal Llanllyfni yn agos i Caernarfon ar dydd Mercher.
Dywedwyd Sarjant Tony Gatley o'r Uned Heddlu Heolydd yn Gogledd Cymru "It is unfortunate that we still find that some are willing to risk their lives and the lives of others by drink and or drug driving.
"This is clearly unacceptable and officers will continue to target those who continue to endanger the lives of innocent road users.
"Anyone who is considering driving whilst under the influence of drink or drugs should know that we will be waiting."