Reach
7 September 2017, 10:03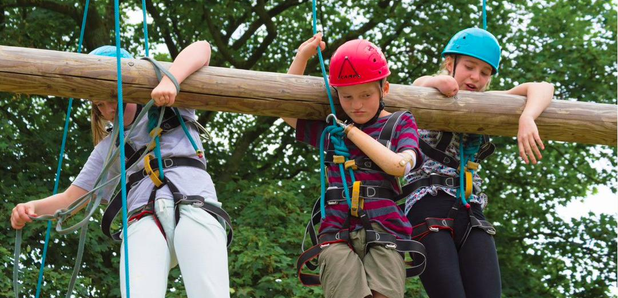 Reach parents understand what a devastating time it can be to discover that your baby will be born missing part of an arm or hand, or when a child loses the use of their limb.
Reach work with children with a range of upper limb conditions which for many mean that prosthetics are not relevant or useful. Upper limb differences are rare, and many children may never meet another child like them or their sibling without contact with Reach.
From campaigning in 1978 for children's access on the NHS to state of the art prosthetic arms, Reach has rapidly grown over the past 40 years to be nationally recognised as a campaigning and supporting organisation providing sound information to a range of families.
Based in Devon, Reach work to keep families from all over the UK connected so that their children can grow into confident happy adults and know that they are not alone.
14-year-old KJ has a bilateral upper limb difference and has been a Reach member since first joining their activity and family weekends when he was 10. His whole family and two younger sisters benefit from working with Reach, and have all attended their annual conference on a number of occasions.
KJ has also made friends for life on the activity weekends, and was recently nominated for a ski week where he had a fantastic time with Katie's Ski Tracks.
Global's Make Some Noise is proud to support Reach's Mentor Training Project, to encourage young people to engage in activities and develop leadership and problem-solving skills. GMSN will also support Reach in the running of their Reach Activity Week and Family Weekends, bringing children, young people, mentors and families together in a relaxed, fun and challenging environment.
For more information, please visit www.makesomenoise.com.