Will Manning Faced The World's HEAVIEST Sportswoman In A Wrestling Match... Just. Pure. LOL.
6 October 2017, 12:49 | Updated: 6 October 2017, 17:08
Support your fave NOW... 'Cause they're gonna need all the help they can get.
Challenge Ro to a game of FIFA, and chances are he'll whoop you at it. He's a bloomin' pro... But if you ask him for - we dunno - a good ol' session of sumo wrestling, and he might not do as well.
Which is why, for Global's Make Some Noise, we pitted Roman and Vick against Sharran Alexander, an iconic sumo wrestler, who was recently declared the heaviest sportswoman in the Guinness World Records.
> Our Very Own Roman Kemp Looks Unrecognisable As He's Transformed Into Eminem Using Just Make-Up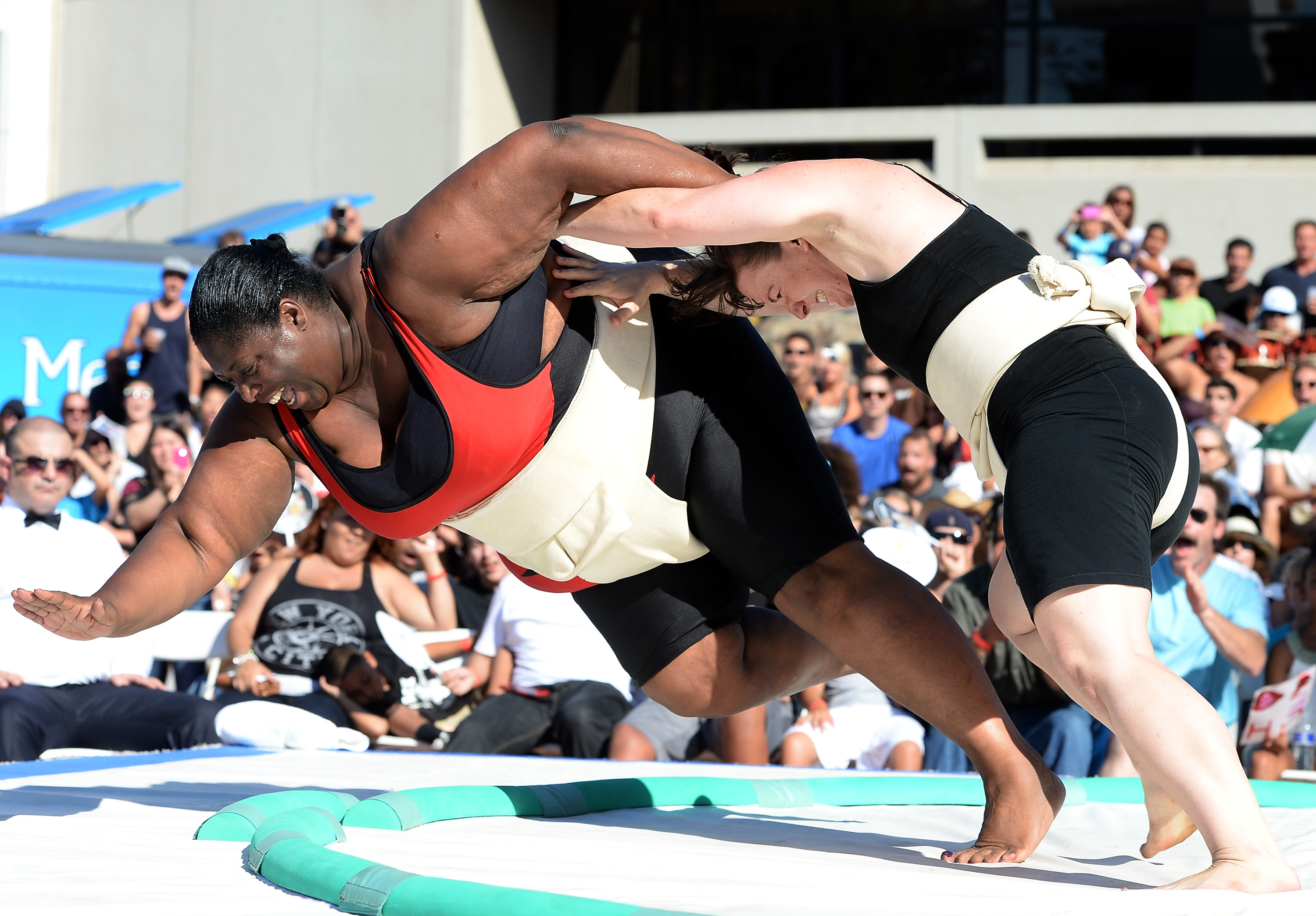 Pic: Getty
Weighing in at 203.2 kg, one of Capital Breakfast's duo had to challenge Sharran to a full-on, professional sumo wrestling match... But YOU got to pick which of the two faced their fears, and which got to sit on the edge with a nice cool drink, laughing until they were crying.
Unfortunately, Ro recently hurt his leg playing football - likely excuse, eh? - which is why we could only get one person to step in; Will Manning. From seeing him in a nappy, to watching Sharran literally ROLL off of him, this is too good to miss.

Not only did you get to see Will go face-to-face with a gold medalist sumo wrestler, but you also supported Global's charity, Make Some Noise, as each text costs £5.
> If You Wanna See How Training's Going, Download Our App And Check It Out!
We set the guys some strict, brutal training regimes that you can check on here - from some eating challenges to... Strengthening their booties. Obviously.
First, Roman and Vick trained their bodies, to get the sumo wrestler physique, by... Shoving as many marshmallows in their gobs as they possibly could. They'll surely be competing in the Olympics soon, right?
*100% of your donation will go to Global's Make Some Noise. If you're under 16, please ask the bill payer's permission first. Standard network charges may apply. T&Cs are at makesomenoise.com
Roman and Vick aren't the only ones who have to face their fears for Make Some Noise. At least they're not eating scorpions like poor ol' Will Manning...