Josh and JJ from Union J chat to Dan and Katy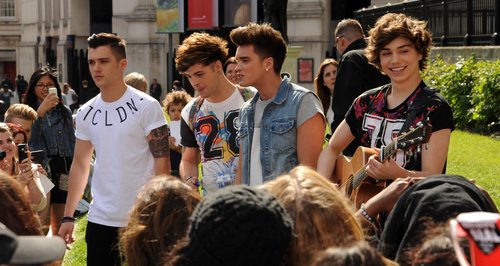 Ahead of the release of their new song, Josh and JJ chat the about the single and their forthcoming album.
Dan unleashes his new song idea on the Union J boys...they seem to like it! #TeabagOnTheWall
And here is Dan's song - backing courtesy of Josh and JJ!