West Brom Factory Fire
5 July 2015, 13:46 | Updated: 30 March 2016, 13:50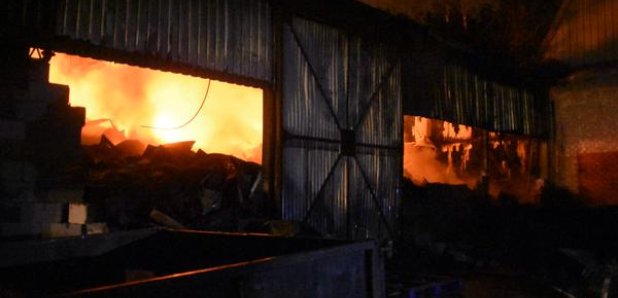 More than 50 firefighters were called to a factory in West Brom after it caught alight.
They were alerted just before 10pm last night (4 June) and have brought the fire in Hill Top under control.

Pictures of the flames and thick black smoke were posted by @WestMidsFire and @CrimePrev on twitter.
More than 50 firefighters were at a factory in #WestBrom last night. Photos @WestMidsFire/@CrimePrev #CapitalReports pic.twitter.com/720hLkNJzR

— Capital Brum News (@CapitalBIRNews) July 5, 2015

A spokesperson from West Midlands Fire Service told Capital they had more than 50 calls about it, but had brought it under control just before 1am.

She said: "There was a severe fire at an industrial unit in Hill Top, West Brom."

"It's now under control and we began scaling down at 00.46"

"The environment agency have assessed the scene and decided there's no health risk."

"A drone was used to look for hot spots at the site."