West Mids Sees Big Rise In Rough Sleeping
31 January 2019, 12:17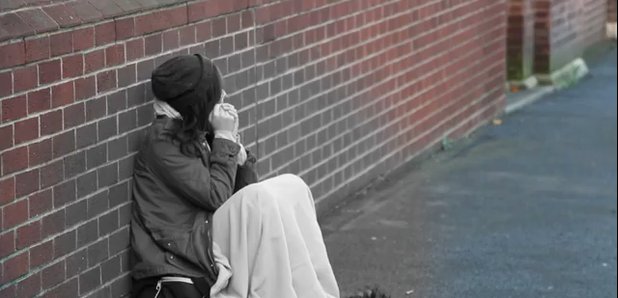 Birmingham is one of the top 10 authorities in England with the largest number of rough sleepers.
Outside of London, it's the second biggest city with such high numbers; 91 were recorded last Autumn.
Across the West Mids, the county saw the biggest jump out of five regions in England, with an increase of 42% since 2017.
London accounted for over a quarter (27%) of the national numbers, which saw a slight drop at 2%.
Figures show there are less young people under the age of 25 who are sleeping rough and the same number of women (14%) are recorded sleeping rough.

Here are the 10 local authorities in England with the largest number of people sleeping rough in autumn 2018:
1. Westminster 306
2. Camden 141
3. Manchester 123
4. Birmingham 91
5. Bristol 82
6. Newham 79
7. Enfield 78
8. Hillingdon 70
9. City of London 67
10. Brighton & Hove 64

The numbers come as Birmingham MP for Hodge Hill, Liam Byrne has called on the Prime Minister to do more about rough sleeping.
The #Tories say it'll take til 2027 to end homelessness. I say that's 8 years too late.

This is a moral emergency that demands action NOW
My question to @theresa_may after the death of Kane Walker pic.twitter.com/RsrV3aTTEy

— Liam Byrne (@LiamByrneMP) January 30, 2019
It's after 31 year old Kane Walker died close to the Bullring, after going into cardiac arrest on Sunday.