West Mids MPs And Businesses Urge PM Not To Back Heathrow Expansion
15 September 2016, 14:27 | Updated: 15 September 2016, 14:29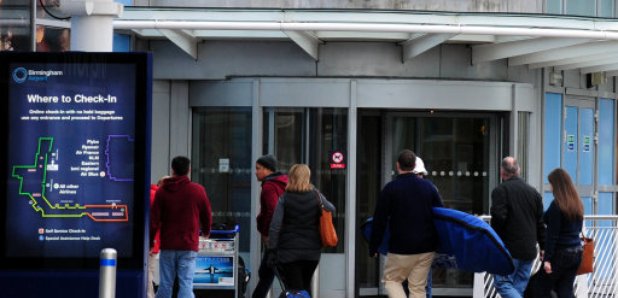 A group of political and business leaders from the West Midlands have written to the Prime Minister urging her not to give the go-ahead for a third runway at Heathrow.
Expansion at the London hub would ``re-forge its monopoly'' in the UK, the 29 signatories said in their letter to Theresa May.
The group, which includes the chief executive at Birmingham Airport Paul Kehoe and a number of West Midlands MPs, pleaded with Mrs May to ensure the decision on extra runway capacity does not damage the region.
Stating the case for the West Midlands the leaders credited Birmingham Airport with being a ``key driver of jobs creation and economic growth''.
It added: ``To support this continued growth in our region and to maximise the benefits of HS2, it is vital that the Government supports a competitive network of airports across the UK rather than an expanded hub in the South East.
``Allowing a third runway at Heathrow would re-forge its monopoly, undermining the benefits brought by the break-up of the BAA, and restrict the growth of direct flights to and from our great regional cities.''
Mr Kehoe said expansion at Heathrow could have a direct impact on the so-called ``Midlands Engine''.
He said: ``A vibrant Birmingham Airport is vital to the growth of our region. Expanding Heathrow could threaten to stall the Midlands Engine. In contrast, a competitive network of airports would support the continued growth of our region's connectivity and would maximise the benefits of HS2.''
Recent research commissioned by Heathrow showed two-thirds (67%) of MPs support the building of a third runway there.
It emerged last week that an internal Government document revealed ministers could be given a free vote on the expansion issue.
The paper, which was filmed by a passenger on the London Underground, discusses the ''potential waiving of collective responsibility''.
The long-awaited decision is politically highly sensitive for Mrs May because of divisions within the Tory ranks.
Foreign Secretary Boris Johnson campaigned against Heathrow expansion when he was London mayor, while Putney MP and Education Secretary Justine Greening is also opposed.