Two Birmingham Men Admit Terror Charges After Travelling To Syria
8 July 2014, 13:46 | Updated: 30 March 2016, 13:50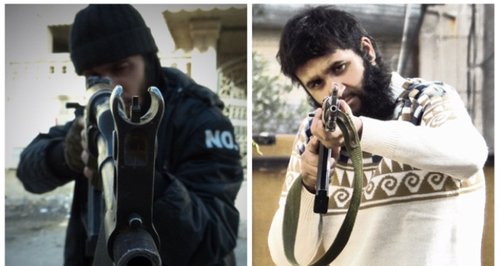 Two Birmingham men who travelled to Syria to join rebel fighters have admitted preparing to carry out terrorist acts.
Mohammed Nahin Ahmed and Yusuf Zubair Sarwar, both 22, from Handsworth spent eight months in the war-torn country last year after contacting Islamic extremists from the UK.

The men were arrested at Heathrow Airport by West Midlands Police's counter-terrorism unit on their return home in January.

At London's Woolwich Crown Court today, they each admitted one count of engaging in conduct in preparation of terrorism acts contrary to Section 5 of the Terrorism Act.
Assistant Chief Constable Marcus Beale, senior officer for counter terrorism in the West Midlands, said: "These young men went to considerable lengths to hide their plans from their families, who have since suffered a great deal of distress.

"It's not easy to know everything that a family member is doing all of the time, but we encourage parents to hold a healthy interest and curiosity into who their children mix with and who seems to hold a strong influence over them.

"Crucially, if families are worried that a member is thinking of travelling to Syria it is very important that they tell the authorities as soon as possible.

"The police and other agencies can offer support to help safeguard those who are vulnerable to radicalisers and the sooner we can intervene the better chance we have of preventing young people from becoming embroiled in criminal behaviour.

"Police can't do this alone. We need a whole community effort."
The pair will be sentenced at a later date.