Two Charged After A Man Is Shot In The Head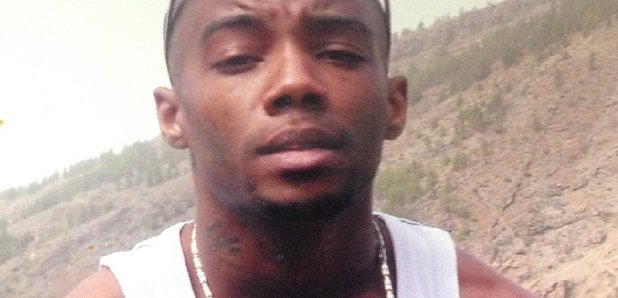 A 33 year old man has died after being shot in the head in a car in West Bromwich.
UPDATE 30TH DECEMBER:

A man shot dead in West Brom on Tuesday has been named as 33 year-old Carl Campbell,
The father from Low Hill in Wolverhampton suffered a gunshot wound to the head on the High Street.
His family have now paid tribute to Mr Campbell, who had a two year old son and lived in Low Hill, Wolverhampton. In a statement they said:
"Carl was a much loved son, devoted father and beloved brother who was always there for his family and friends especially his beautiful baby boy and his younger brothers."
Referring to reports in the days since the murder, about his 2009 conviction for causing death by dangerous driving, the family added:
"Carl was a young man at the time who had a full driving licence, tax and insurance. He just panicked and left the scene.
"When he came to his family he was advised to report to the police station which he did immediately. As we know he received six years in prison and an eight year driving ban which he served his time for. He was very sorry for what had happened.
"He was not a killer, it was an accident and he panicked so please don't judge him on that incident alone."
Two men from West Brom have been charged with his murder and have been remanded in custody until their next court appearance on January 26th.
***
UPDATE 29TH DECEMBER:

Two West Bromwich men have been charged with murdering a 33 year old in broad daylight on Tuesday.
He was shot in the head on the High Street at around 2:30pm.
19-year-old Mohammed Humza and 24-year-old Vikesh Chauhan have been remanded in custody to appear at Wolverhampton Crown Court tomorrow (Friday 30th).
***

Detectives investigating a shooting in West Bromwich on Tuesday 27 December have arrested two men on suspicion of murder.
A 33-year-old man died after shots were fired into a stationary car on the High Street just after 2.30pm. He suffered a gunshot wound to the head and was pronounced dead at the scene.
Two local men, aged 19 and 24, were arrested on suspicion of murder in Daggers Lane a short time later. They remain in police custody and detectives will continue to question them.
A grey Audi Q5 believed to have been involved in the shooting has been recovered in Kiniths Crescent and detectives are now appealing for anyone who saw the car in West Bromwich High Street driving away from Dartmouth Road just after 2.30pm to come forward.
Detective Inspector Martin Slevin is leading the inquiry. He said: "The scene of the shooting remains cordoned off while we continue forensic examinations and we are conducting house to house enquiries.
"A man has lost his life in broad daylight so I would ask anyone who has information to assist us in establishing what happened yesterday afternoon to contact my team urgently.
"We have increased patrols in the area to reassure residents, however we do believe this to be a targeted attack and there is no risk to the general public."