Second Alton Towers Ride Closed After 'Minor Fault'
11 June 2015, 14:08 | Updated: 30 March 2016, 13:50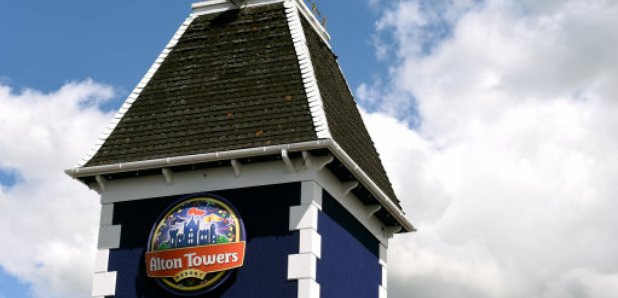 Another rollercoaster ride at Alton Towers has been closed after breaking down - a week after a crash at the theme park forced a teenage girl to have her leg amputated.
The Octonauts Rollercoaster Adventure in the CBeebies area of the Staffordshire theme park was evacuated yesterday after a guest became ``agitated'' when the ride stopped working, a spokeswoman said.
The news came as one of five people seriously injured on the Smiler ride last week spoke from his hospital bed to thank medics treating him.
Daniel Thorpe, a 27-year-old old hotel assistant manager from Buxton in Derbyshire, is ``recovering well'' from the injuries he suffered when two carriages collided on the ride, a spokesman for University Hospital Coventry said.
Leah Washington, 17, had her left leg amputated above the knee and suffered a fractured hand in the incident, while her 18-year-old boyfriend Joe Pugh, 20-year-old Vicky Balch, and Chandaben Chauhan, 49, were also seriously injured.
An Alton Towers spokeswoman said: ``Following an incident on 10th June the Octonauts Rollercoaster Adventure will be closed today (11th June).
``A minor technical delay caused the ride to stop and a guest became agitated. In line with standard procedures, the ride was therefore evacuated and Alton Towers Resort staff followed all normal processes to ensure guests were taken off the ride quickly and safely.
``As a precaution, Alton Towers is now conducting thorough checks of the ride before it re-opens to guests.''
The Smiler, Oblivion and Enterprise remain closed in the park's X-Sector, while the Sonic Spinball ride has also been shut down so ``additional safety measures'' can be introduced, the spokeswoman added.
In a statement issued by the hospital treating him, Mr Thorpe said: ``I would like to thank everyone for their support which has been a great comfort to me at this time.
``In particular the emergency services, doctors, nurses and the rest of the team who have been looking after me and my family during this time have been fantastic.
``I'm now looking forward to getting better, getting home and getting back to normal.''
It was revealed yesterday that Miss Washington, from Barnsley in South Yorkshire, initially needed a machine to keep her alive in intensive care.
Her brother, Luke Washington, said she was ``heavily sedated'' when he visited her in hospital shortly after the crash.
He said: ``She was in intensive care so she had machines keeping her going.
``It was only the day after they took her off that and she was back to breathing on her own.
``She had a rapid recovery. Each day has gone by and she has improved and improved.''
Speaking about Leah's current condition, Mr Washington said: ``Compared to last week when I got to hospital and saw her for the first time, it's a world of difference.
``It's amazing to see her. It was yesterday I walked into the room for the first time that day and she was stood up. To see her from the condition she was in to now being stood up is great.''
Leah, who is a One Direction fan, will receive a recorded video message from the band and backstage concert tickets.