Relationship Counselling Offered To Cancer Sufferers In Birmingham
19 January 2017, 12:08 | Updated: 19 January 2017, 12:10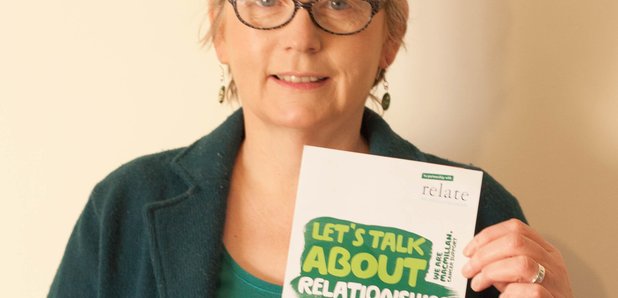 Cancer patients in Birmingham who've are now getting specialist counselling to talk about the effect on relationships.
The Relate Macmillan Counselling Service – a partnership between Macmillan Cancer Support and Relate Birmingham – aims to help individuals, couples or families living with or affected by cancer by giving them free relationship counselling from Relate's understanding experts, who as part of the project have had extra training in cancer awareness.
Eileen Clews, from Erdington, is the new Macmillan Coordinator for the project, and knows first-hand the impact a cancer diagnosis can have.
"When we talk about relationships, it's not just about your other half. It can also be about brothers, sisters, mums, dads, and carers. The people around us make a huge difference to how happy we are, and strong relationships can help us get through life's tough challenges, like cancer. Some of the people who come to see us are single and don't have a lot of family, we work with them on strengthening the support they do have around them."
"I was a teenager when my mother was diagnosed with colon cancer and I would have liked to have known how to support her better. Looking back, I think I just drifted through in shock and it would have been really useful to talk to someone. The impact of losing her on our family was huge as she was the organiser, the one who said 'you can do it', the centre of the family. Treatment has advanced considerably since 1978 and many people are now living through and with cancer. Whatever the situation, there are inevitably changes to family life and this again is where our service can help."
Ruth Levesley, CEO at Relate Birmingham, said: "Cancer can have a massive impact on your relationships. Even if changes and problems are temporary, you and those who matter to you might need help to understand what's happening. That's why we're working with Macmillan to offer free counselling sessions to couples or families living with or affected by cancer.
"It's the first time we've partnered with another charity to specifically help people affected by cancer with relationship support, and we really hope people will get in touch so we can help them get their relationships back on track."
If you've been affected by cancer and need to talk about your relationships, call the Relate Macmillan Counselling Service on 0121 643 1638.