Online Relationship With Birmingham Would-Be Jihadist A 'Fantasy', Court Hears
29 July 2015, 15:14 | Updated: 30 March 2016, 13:50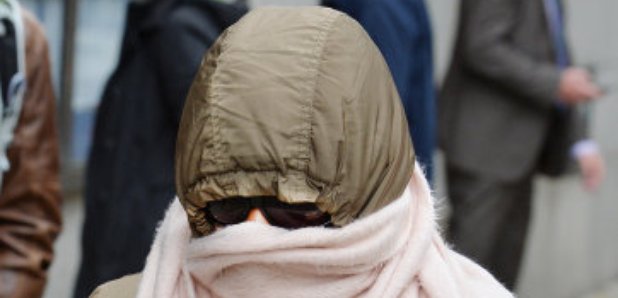 A young woman accused of helping her would-be jihadi husband from Birmingham travel to Syria today told jurors that her online romance was nothing but a ``fantasy''.
Angela Shafiq, 22, from Hounslow, never thought anyone in the real world would want to marry her when she struck up a ``flirty'' relationship on Skype chat with Mohammed Nahin Ahmed, from Handsworth, the court heard.
She said she suspected Ahmed, a man she had never met, was lying when he talked about going to fight in Syria because he peppered his messages with ``LOL'' - text speak for laughing out loud.
She did not understand his request for a donation to pay for an ``AK'' - meaning AK47 rifle - and thought his reference to ``gangster cousins'' was slang for ``boys in baggy pants''.
But the jury has heard that in May 2013, Ahmed and his friend Yusuf Sarwar did indeed travel from the UK to Syria, via Turkey, to join the ranks of Islamist rebels fighting the Assad regime.
The pair were arrested on their return in January last year and later pleaded guilty to an offence of preparation of terrorist acts.
Giving evidence in her defence, Shafiq was quizzed about a series of Skype conversations with Ahmed - or Neon Salam as she knew him - over five months between December 2012 and May 2013.
The prosecution allege they show she knew what Ahmed was up to and helped him with advice on getting a passport and on using a first aid course for ``cover'' at border controls.
But Shafiq dismissed it as ``part of my fantasy'' and said she never spoke to her mother for advice about Ahmed's travel document issues.
She said: ``I liked the topic of marriage. I wanted to fantasise about someone wanting me. I didn't feel like in real life anyone wanted to marry me. I had an excess hair condition so I did not have self esteem.''
The defendant told the court that she was not a practising Muslim and would pilfer phrases such as ``I want a soul mate that matches my soul'' from Facebook to impress him.
Her lawyer Richard Thomas asked if she had ever spoken to her mother about going to Syria as she had claimed to Ahmed.
She said: ``No I had not,'' adding: ``I wanted to fantasise about helping people who are in critical situations.''
Mr Thomas went on: ``When he refers to himself as a soldier, what do you think that's about?''
Shafiq replied: ``I thought it was a slang word. I had heard people referring to themselves as soldiers in a slangish manner. It could have been him trying to sound like a guy who is hard.''
On Ahmed's assertion that he was guaranteed to be arrested if he came back, she said: ``I just did not think he was serious about what he was saying at all.''
The court heard Ahmed had told her that he had spoken to a ``Swedish brother'' who had told him that the ``battles get addictive''.
But Shafiq said: ``I just was not sure if he had or hadn't and the way he kept saying LOL all the time made me feel he was just making it up.''
Ahmed also sent the message saying that he needed ``some money donation towards my AK''.
Mr Thomas asked: ``Did you know that an AK was a reference to an AK47?''
Shafiq replied: ``No, I had no idea. I just found out yesterday.''
On his message about ``gangster cousins'', she said: ``I don't know what's meant by a gangster. To me that's a slang term for boys with baggy pants, that's all.''
When Ahmed told her he ``looked like a terrorist LOL'' in his passport photo, she said she was thinking of Osama bin Laden's beard adding that pictures on identity and oyster cards ``don't look great''.
Shafiq denies the charge of preparation of terrorist acts between January 1 2013 and May 16 2013.
The trial continues.