Mum Jailed For Allowing The Death Of Baby Kayden Walker In The Black Country
5 September 2018, 16:19 | Updated: 5 September 2018, 17:48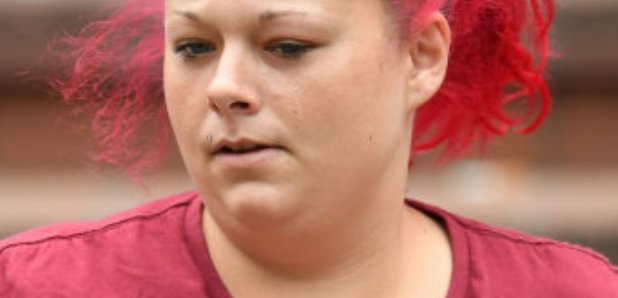 The mum of a 6 month-old shaken to death in the Black Country has been jailed for a year and a half.
25-year-old Laura Davies was told she had failed to heed "warning signals" before the death of six-month-old Kayden Walker - including a comment from his father, Ricky Walker, relating to suffocation and previous incidents of violence.
Walker was given a six-year jail sentence at Birmingham Crown Court last month for shaking his son, causing fatal brain injuries.

The 27-year-old also caused the head of Kayden to collide with a hard surface before dialling 999 when he became lifeless at their home in Walnut Close, Bilston, West Midlands, on June 12 2016.

Davies was convicted last month of allowing Kayden's death after prosecutors alleged she was aware of previous incidents of violence by Walker, and a comment made by him when a blanket covered their son's face weeks before his death.

The court heard Davies, who has a history of mental health issues, argued with Walker - but failed to inform police - after her partner said: "Let's see how long it takes for him to suffocate."

Passing sentence on Davies, High Court judge Mr Justice Morris told her: "The death of a child is always distressing and shocking. The thoughts of a life not lived stay with us all.

"You failed to take such steps as you could reasonably have been expected to take to protect Kayden.

"He was only six months old and you left him in the sole care of Ricky Walker in the flat and you failed to heed warning signals arising from Ricky Walker's behaviour."

Explaining why he had opted not to suspend the prison term, the judge added: "Appropriate punishment for this offence of allowing the death of a very young child can only be achieved by immediate custody."

Walker was convicted of manslaughter last month but cleared of murder and child cruelty after claiming Kayden became unresponsive when a hoodie slipped over his face.