Man Jailed For Manslaughter Of Ex At Dudley Home
14 September 2018, 17:10 | Updated: 14 September 2018, 17:12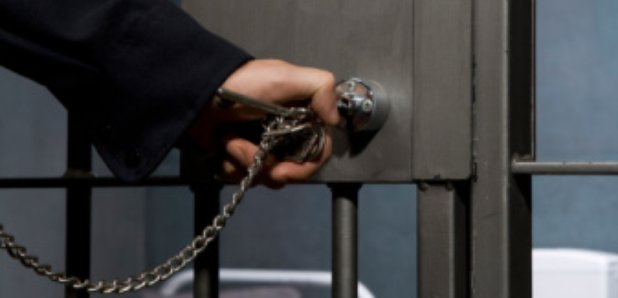 Violent man jailed for manslaughter of his ex-partner at Dudley home

A violent man who brutally killed his former girlfriend at their home they shared in Dudley, after claiming they had rowed about loud music, has been jailed for 15 years.
Rickardo Wilson had been in a relationship with Claire Harris but she moved out of the home they shared after suffering repeated episodes of domestic abuse, the Crown Prosecution Service said.
Wilson had denied manslaughter but was convicted after trial in July at Stafford Crown Court where on Friday he was sentenced.
Despite wanting to end the abusive relationship, mother-of-eight Ms Harris agreed to meet Wilson for dinner at the house in Netherton, Dudley, West Midlands, on January 23.
However, once there, Wilson violently attacked the 44-year-old, leaving her with severe head and neck injuries.
When one of her sons who had become concerned about her welfare, turned up to ask about Ms Harris' whereabouts, Wilson initially claimed she was not there. But he spotted his mother's body on the floor.
Wilson tried to claim that Ms Harris was drunk but her son called the police.
Following his arrest, 50-year-old Wilson claimed he had rowed with the victim after a disagreement over the volume of the music they were playing.
After his conviction, Ms Harris' children had paid tribute to their mother in a statement which read: "Mom was always there when we needed her most and always had a great story to tell.
"She was our rock when our dad sadly passed after a battle with cancer in March 2017. Having to deal with losing both our parents in the space of nine months has been the most heart-breaking thing we will ever have to face.
"She was taken from us all too soon, and it's left a big hole in our hearts. Our memories will live on in all of her children."

After sentencing, David Rouse, of the CPS, said: "Claire Harris wanted to end her abusive and violent relationship with Rickardo Wilson, and she did manage to leave him, but he convinced her to meet him for dinner at his home.
"During the evening they had an argument and the defendant brutally attacked and killed her."
He added: "Wilson tried to claim that he acted in self-defence, but he was found guilty of the killing of his ex-partner after a trial in July. He will now have to deal with the consequences of his actions.
"Our thoughts are today with the family and friends of Ms Harris."