Man Jailed For Life After Jealous Rage Attack On Man In Birmingham
14 August 2018, 17:10 | Updated: 14 August 2018, 17:15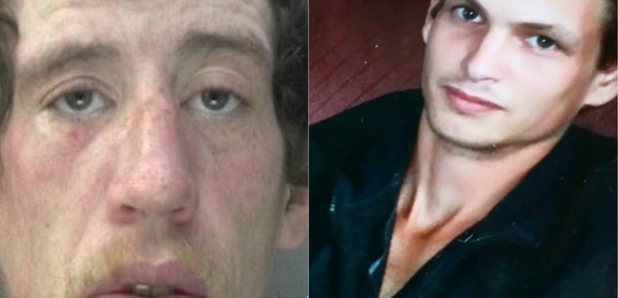 A man - who beat a fellow resident to death in a jealous rage in Birmingham - has bee jailed for life.
31-year-old Gavin Casey was handed the sentence after being found guilty of the murder of Christopher Messenger - after he was attacked at the multi-occupancy home he lived at in Highfield Road on the 9 February.
He was found by another resident at around 2pm and died of catastrophic head injuries a few days later.
On the day of the attack, Casey had become jealous when his ex-partner offered to make Mr Messenger a cup of tea. Casey ordered her to stop, demanding she make him one instead.
After she asked him to leave her room, Casey threw a TV hitting her in the leg before heading for Mr Messenger's room where he carried out the "violent and brutal attack" on him.
Casey's ex-partner also ran to Mr Messenger's room to check he was ok and found Casey repeatedly punching and kicking him. As she tried to stop Casey, he turned around and punched her in the face before turning back on Mr Messenger.
As Casey's ex-partner ran for help she turned around to see Casey stamping on Mr Messenger's face before dropping a TV on him.
After the attack, Casey was heard laughing and screaming in the car-park 'I've killed him' before fleeing the scene. He went off to buy drugs before heading to Aston where he threatened to jump off a gas holder. He was later talked down by officers and subsequently arrested.
Today at Birmingham Crown Court, Gavin Casey was sentenced to life in prison to serve a minimum of twenty years for murder. He was also found guilty of assaulting his ex-partner.
Following the court hearing, Detective Inspector Paul Joyce, from Force CID, said: "This is a tragic case where a violent man flew into a jealous rage attacking and killing an innocent man.
"Mr Messenger was recovering from injuries he had sustained in a recent collision and Casey, knowing that Mr Messenger was at his most vulnerable, brutally attacked him.
"Casey did not give a second thought to what he did, instead he laughed about the despicable act he had just committed and left Mr Messenger dying in his room.
"I hope that today's sentence will be of some comfort to Mr Messenger's family and friends."
The family of Mr Messenger have released this statement: "It has been extremely difficult to sit and listen to the full details of our Chris's death, a son, brother, uncle, nephew who was taken too soon in a brutal unprovoked attack. Sitting watching a man show no remorse whatsoever for his actions.
"Nothing will bring Chris back but we are glad that justice has been done.
"We are very thankful to the police for their hard work and support and all involved in getting justice for Chris. The witnesses who were brave enough to take the stand to help ensure that Gavin Casey was found guilty."