Man Found Guilty Of Battering Great-Niece To Death In Wolverhampton
16 August 2018, 14:20 | Updated: 16 August 2018, 18:23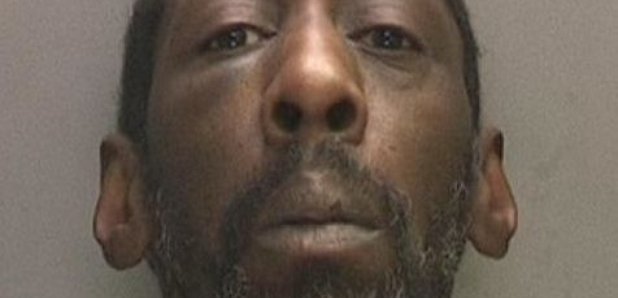 A "mentally ill" man who battered his 11-year-old great-niece to death in Wolverhampton with a table leg has been found guilty of manslaughter.
Delroy Forrester admitted killing Jasmine Forrester in an attack on February 9 which left her with almost 100 "catastrophic" injuries before insisting "the devil had to die", but denied murder on the grounds he was "legally insane".
But a jury at Wolverhampton Crown Court had heard that a few days before the incident, Forrester had been suffering from a psychotic mental disorder which his daughter, Tyler Forrester, had tried to report to a hospital crisis team.
The 51-year-old's daughter was angry her father was not in hospital and had called the crisis team at Penn Hospital in Wolverhampton hours before the incident to ask for help.
The hospital is a major provider of mental health services.
After saying they could not assist her father, Ms Forrester said: "You'd better make sure he doesn't kill my nan tonight."
Forrester, formerly of Lower Villiers Street in Blakenhall, was convicted of manslaughter on the grounds of diminished responsibility after a four-day trial and will be sentenced on September 24, the Crown Prosecution Service (CPS) said.
The defendant had wanted to kill his son Myles, and was later heard speaking of Jasmine as being "pure and innocent".
Police had been called to the house of the defendant's mother and Jasmine's great-grandmother, Victoria Forrester, in Kent Road, Wolverhampton, in the early hours after the 79-year-old raised the alarm with her neighbour.
Giovanni D'Alessandro from the CPS said: "Jasmine was a friendly, caring and well-liked girl who had a bright future ahead of her. This was all taken away by Delroy Forrester.
"On the night of the murder, he attacked his elderly mother and, while she tried to get help, used a series of improvised weapons to launch a frenzied attack on Jasmine, inflicting serious injuries to her head and body.
"This was a tragic incident and our thoughts are with Jasmine's family and friends."
Lesley Writtle, chief executive of the Black Country Partnership NHS Trust, said: "Mr Forrester, at the time of the call to the trust, was not known to our services.
"Now we are aware that a family member contacted the trust we are taking action to review our records to ascertain the full facts in this case, and will certainly take action if anything is found lacking".