Man Arrested After Double Stabbing And Robbery In Brownhills
31 October 2016, 17:34 | Updated: 31 October 2016, 18:24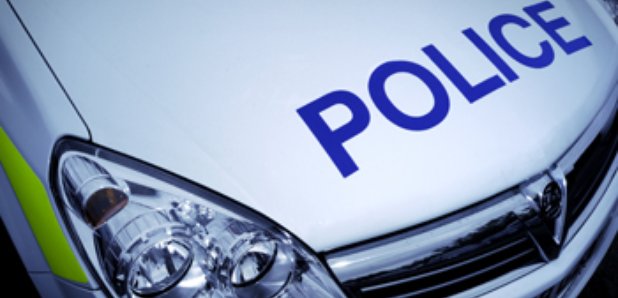 Police say a taser was used to arrest a man after two people were stabbed a shop robbed in Walsall yesterday.
A man remains in police custody this evening on suspicion of carrying out the double stabbing and a knifepoint shop robbery during a 10-minute crime spree in Walsall yesterday (30 Oct).
Officers were called to McCalls newsagent in Shannon Drive, Brownhills, at 4.35pm by a woman reporting a knifeman assaulting staff and demanding till takings.
At around the same time response police colleagues were directed to an address in nearby Tamar Close where two men had been stabbed − and moments later it's understood the same man stole a car after threatening the occupants of a neighbouring flat.
The car − a Renault Clio − was then involved in a collision with an ambulance before a 32-year-old local man was confronted by officers and detained.
Sergeant Paul Cook from West Midlands Police's Violent Crime Team, said: "We are still trying to piece together the precise timeline of events − but it's understood the offender stole a car following the stabbings and then collided with an ambulance that was en route to treat the injured men.
"The suspect was behaving aggressively and threatened officers with a large knife…officers used taser to secure his safe detention and to protect themselves, ambulance staff, and the public.
"It's understood he's committed a number of serious offences within a matter of minutes prior to his arrest. He remains in custody to be interviewed today in connection with armed robberies, a number of serious assaults, and car theft.
"One man has suffered serious chest wounds, while the other suffered injuries to his abdomen and head. Our officers provided swift first aid at the scene before being handed over to paramedics; thankfully none of the injuries are life-threatening and they are recovering in hospital."
A member of staff and a customer were also treated for injuries after being assaulted inside the newsagent.