Jury Out In Trial Of Birmingham Mum Accused Of Joining IS
27 January 2016, 19:12 | Updated: 30 March 2016, 13:50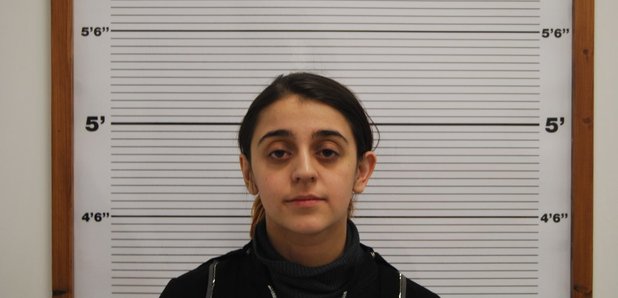 A jury's considering its verdicts in the trial of a mother from Birmingham accused of joining the so-called 'Islamic State' group.
Tareena Shakil has admitted travelling to the self-declared caliphate but denied becoming a member of the feared terror group IS - also known as Isis.

The 26-year-old also denies encouraging terrorism through Twitter posts she made before going abroad in October 2014, or being reckless as to whether she was encouraging acts of terror in doing so.

She is the first British woman to have returned from IS-held territory to face these terror charges.

Judge Melbourne Inman QC, summing up the evidence at Birmingham Crown Court to the six men and six women of the jury, told them to take "a cold, calculated look at the evidence''.

Summarising, he said it was the prosecution's case that Shakil had "embraced'' and supported IS after ending up in the de-facto capital of Raqqa, even if only until she decided to flee the group's territory in January 2015.

He added that Shakil's defence team had said the bright former college student had gone abroad to escape an ``unhappy family life'' and live according to a strict adherence to the law of Islam.

The Recorder of Birmingham added it was the defence's case that "she was unhappy there (in Raqqa), did not join Isis and was not a member of Isis at any stage''.

In the course of her trial, Shakil - a former health worker - said she had voluntarily gone to live under the rule of sharia law but fled IS after realising she had made an error of judgement.

Under cross-examination earlier this week, Shakil said:"I came back of my own free will.

"I came back because I realised I had made a mistake''.

The jury were told by her barrister Tim Moloney QC that Shakil's home life had left her vulnerable to being "groomed" by online IS recruiters, via social media, in part because she was in the midst of a marital breakdown.

Shakil, of Beechfield Road in Birmingham and formerly of Burton-upon-Trent in Staffordshire, has been in custody since she was charged on July 2 last year.