Inquests Into Wednesbury Tunisia Deaths Delayed
1 March 2016, 15:23 | Updated: 30 March 2016, 13:50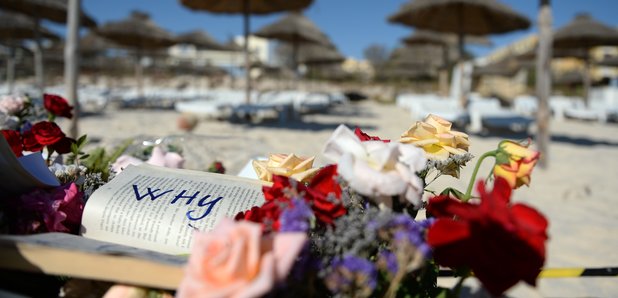 Inquests into the deaths of 3 people from Wednesbury killed in last summer's terror attack on a beach in Tunisia have been pushed back until next year.
A coroner has said that there is still an enormous amount of work that needs to be put into preparing the inquests. 30 British people were killed in the 2015 attacks after a gunman opened fire on tourists who had been staying in the popular Tunisian tourist resort of Port El Kantaoui.
Suzanne Richards, from Wednesbury, in the West Midlands, lost her son Joel Richards, 19, father Pat Evans, 78, and brother Adrian Evans, 49, in the attack.
She said: "We just hope the inquest process can shed some light on exactly what happened so that my family and all the grieving families can begin to understand how their loved ones died and whether more could have been done to protect them.
"Nothing can turn back the clock but it is important to us to find out if any lessons can be learned to try to prevent similar heart-breaking devastation in future.''
Law firm Irwin Mitchell, which represents the families of 16 victims, said it was hoped the inquests would provide answers. Clive Garner, the firm's head of international personal injury, said:
"There are serious concerns about what appears to be an escalating threat of terrorist activity in Tunisia prior to the events in Sousse. The coroner will consider matters including the adequacy of travel advice given to the victims prior to them travelling to Sousse.
"We have also asked the coroner to consider the security in place at Sousse beach and at the Riu Imperial Marhaba Hotel. We hope that the inquests will shed light on exactly what happened during the attack and the lead up to it.''