Imported Gun Seized By Police In Dudley
21 November 2018, 08:29 | Updated: 21 November 2018, 08:31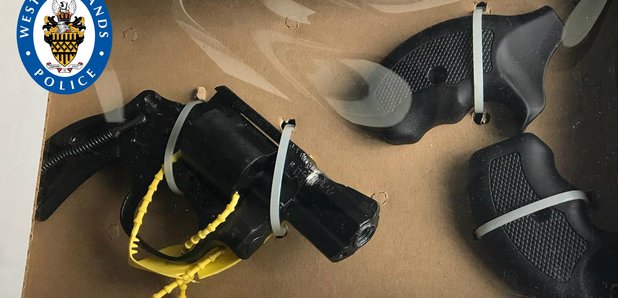 An imported gun - capable of being turned into a lethal weapon - has been seized by West Midlands Police.
The weapon - which had been broken down and believed to have been illegally imported from the Czech Republic - was picked up by firearms officers after they raided two homes in Dudley.
It was originally designed to fire blanks but police say it is capable of being converted to firing live rounds.
Three men in their 20s were arrested - one on suspicion of importation of a firearm, and two on suspicion of witness intimidation.
They are all also under arrest on suspicion of possession of a firearm with intent to cause fear of violence.
The raids came after a vehicle was rammed by a car on Watsons Green Road in Dudley in August this year.
One of the people in the car then pointed a gun at the victims before driving off.
No one was hurt.
More than 114 firearms have been recovered by West Midlands Police so far this year.