Fell Runner Admits Attempted Murder At Birmingham's Alexander Stadium
22 September 2016, 12:50 | Updated: 22 September 2016, 13:03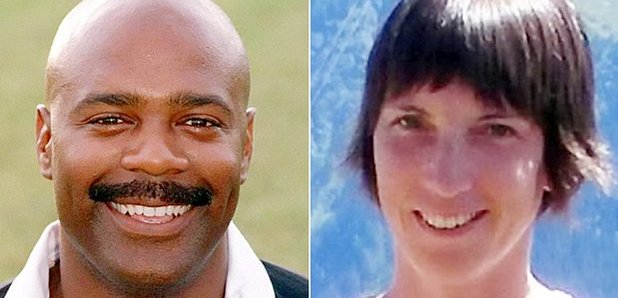 A fell runner has admitted attempted murder of a British Athletics official at Birmingham's Alexander Stadium.
Lauren Jeska from Powys pleaded guilty to trying to kill former rugby player Ralph Knibbs, who is Head of HR for British Athletics.
Mr Knibbs was in court to hear her plea at Birmingham Crown Court, which was entered via a videolink from Foston Hall Prison in Derbyshire.
Jeska stabbed Knibbs several times in the head and neck at his office in March and attacked two other men Tim Begley and Kevan Taylor who stepped in to help him.
Judge Philip Parker QC was told the defendant had been the subject of psychiatric assessment ,but further reports would be necessary before she is sentenced on November 15.
Defence counsel Julie Warburton said steps had been taken to obtain funding for further reports, but a diagnosis of autism raised then.
A spokesman for UK Athletics said: "We are pleased that today's admission brings to a close a difficult period for our colleagues following the unprovoked attack on Mr Knibbs and staff at our Alexander Stadium head office in Birmingham earlier this year.
"UK Athletics would like to place on the record a number of thanks following events on 22 March. A thank you to staff who reacted quickly in restraining the individual concerned, putting themselves at risk.
"A thank you to staff who worked calmly and yet with urgency to apply what was life-saving first aid to Mr Knibbs. "Finally a thank you to all staff and colleagues not only of UK Athletics but also England Athletics and Birmingham City Council, who not only assisted with first aid to Mr Knibbs and the police investigation with witness statements and detailed accounts, but most crucially have supported each other in the aftermath of the incident."
"In closing, we would ask that all media respect our staff and colleagues' wishes and respect their privacy. No further statements will be issued by UK Athletics or those involved with the incident."